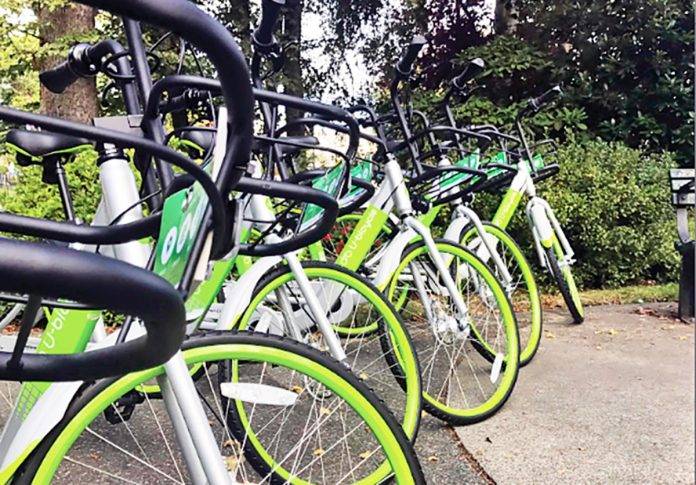 The Challenge 
Create a service to improve city living through eco-friendly transportation options that are convenient and affordable.
The S

olution
A year and a half after piloting the now-ubiquitous green U-bicycle in Victoria, the Vancouver-based company has expanded to eight cities, including its first out-of-province location in Calgary. U-bicycle now boasts 20,000 users and counting, plus more than 60,000 trips logged by the GPS units built into the bikes.
U-bicycle executives say they've lost 10 per cent of their fleet to theft and damage in their pilot city of Victoria, and the frequency of bikes being left far outside the downtown core has led to a change in the company's return systems.
Whereas users could previously leave the bikes wherever they wanted, they must now return them to virtual docking stations scattered throughout downtown.
"We want to prevent the bikes from cluttering the city, and we've had some feedback from users that sometimes they just can't find a bike nearby," says Robert Tanra, head of business development. "That's why we made the decision to implement the docking station — to ensure availability." 
U-bicycle is also partnering with car share company Modo to provide multi-modal transportation, expanding options for those who both drive and ride. Victoria property management company Devon Properties has also partnered with the company, to offer U-bicycle memberships to employees and tenants at a discounted rate.
This article is from the December/January 2019 issue of Douglas.