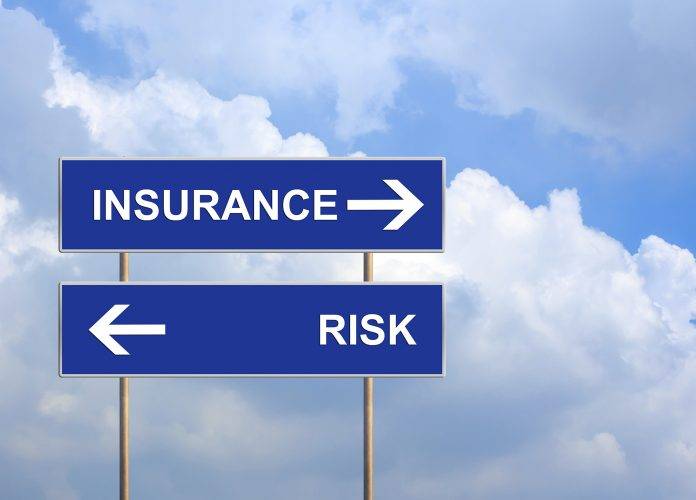 Most business or leisure travellers will never experience the nightmare of being injured or getting seriously sick in a foreign country. But if the worst happens, being without adequate travel insurance could endanger your financial future or even your life.
A 78-year-old man travelled to Texas to visit family and friends. While there, he had a sudden onset of acute chest pain and was rushed to the hospital where he was admitted for three days, treated for pneumonia and discharged with medication. The total cost added up to $36,563.72 U.S. His provincial health plan only contributed $523.07.
You can see why it's essential to have travel insurance, and many of us do have some coverage and don't know it. If you have a group health insurance plan through work, check to see if your group benefit plan provides you and your dependents with out-of-province and out-of-country medical coverage.
However, these group plans vary in the extent of their coverage, limitations and exclusions. So before you assume you have adequate coverage, make sure you investigate the details of the contract to determine if any exclusions apply to your personal health situation and travel needs.
Don't Underrate Your Needs
If you find your group health insurance travel coverage lacking, purchasing private travel insurance may provide you with the coverage and peace of mind you need. And it may save your life.
Private travel insurance is designed to not only protect your well-planned vacation from financial loss but also to ensure that you can access immediate medical attention if things go terribly wrong. Whether you lose your luggage or contract African tick-bite fever, you need to know you can get help. That's where a good insurance policy comes into play.
And yes, you do need a good policy. Here's why: In the event of a major injury or illness while traveling in the U.S., for example, the uninsured traveler will end up at the doorstep of the U.S. healthcare system. Insurance claims could run into hundreds of thousands of U.S. dollars.
When deciding on which travel policy is best for you, it pays to examine the fine print. It's true, there's nothing like fine print and legal language to put a downer on your much-anticipated travel adventure, but if you can't afford travel insurance, you can't afford to travel.
Choose Your Coverage
Emergency medical coverage is the most important part of your policy, but policy coverage can be different with each insurance plan. You can't have a heart attack on Monday and then fly to a vacation destination on Wednesday and expect to be fully covered if you have another heart attack on Thursday. This is called a pre-existing condition and your travel insurance will not cover the expense while on that trip.
There are, however, solutions to provide a limited level of coverage if you are willing to pay a higher premium. Again, check the terms of the contract. For thrill seekers like back-country skiers and bungee jumpers, check to see if your activities are covered.
Under certain circumstances, medical questions may be asked to determine your rate category. It's imperative that you understand the questions and that you answer accurately to ensure a smooth claims experience. Insurers have the right to deny your claim if they find out you didn't answer the questions correctly.
Insurance premiums are calculated based on age, destination and duration of travel, with the world divided into different zones. When travelling to the U.S., where health insurance is a multi-billion dollar industry, or to less developed countries with a lower standard of healthcare than Canada's, look for a policy with a high level of coverage.
Some providers offer "unlimited" medical coverage for a higher premium, while a less expensive policy might cover up to $5 million U.S. Assess your needs accurately.
For active business travellers, purchasing a "multi-trip" policy might be a good option, but don't overpay for coverage that you don't need. Think about aspects of a policy that are important to you. It makes no sense to pay a premium to reduce rental car charges if you don't drive, or to cover lost luggage when all you have is carry on. Choosing the right options and adjusting limits can help reduce the premiums you pay.
When You Need More Coverage
We've all heard luggage horror stories. Does your policy have individual item limits? What are they? Are electronic devices included? Is theft from inside a car excluded? What if your cell phone falls off Yosemite? Not sure or confused? Ask your insurance carrier prior to purchase. Insurers are legally obligated to decipher the policy wording in simple terms.
And before starting your vacation, weigh the merits and costs of ensuring against travel delays, airline insolvencies, personal liabilities, car rental disasters and trip cancellation. Some credit cards provide travellers with benefits to mitigate potential trip misadventures but read the fine print before you buy.
Making a Claim
When travelling, keep the emergency number of your insurance provider close at hand. We suggest that you laminate the travel card they provide you and carry it on you.
If you need to make a claim, keep a record of everything, including receipts, police reports and other details that support your claim. If the claim is investigated and accepted, you should normally be reimbursed within a few weeks. If not, an appeals process is available. Keep in mind, most insurers will only accept original receipts!
Play It Safe
With proper investigation, travel insurance doesn't need to cost you an arm and a leg. Get advice from a qualified insurance advisor. They can help save you time and the aggravation of understanding complex insurance contracts. So if you twist your ankle on the Great Wall of China or get bitten by the Chilean recluse spider, you'll be very happy to have spent a little time picking out the right policy.
Steve Bokor, CFA is a licensed portfolio manager and Ian David Clark is a certified financial planner with PI Financial Corp, a member of CIPF.