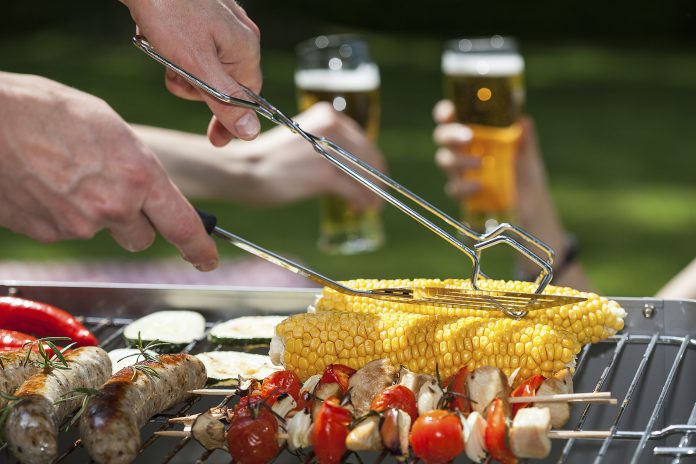 Don't fight the allure of summer — work with it. To boost employee morale, celebrate your company culture and reward your employees, consider bringing a little of the season into the workplace.
1. Work Al Fresco
It can be tough being stuck inside on a sunny day. If you're lucky enough to have some outdoor space at your workplace, consider setting up an area for lunches or meetings. By choosing style-forward indoor/outdoor furniture, your investment will get year-round use.


Eurostyle Shirley Chair and Sheldon Dining Table (Parc Modern, $359 for chair and $519 for table)
2. Breaktime Barbecue
Ordering in lunch for the staff is fun, but why not go a step further and host a barbecue? A portable grill means you can take the team to a local park.


Weber Q 1200 (Capital Iron, $250)
3. The Big Chill
Whether you use it to keep a mini-keg of your favourite local craft beer for Friday afternoon socials, or stock it with chilled juices and sodas, this retro-inspired fridge will up your office's cool factor.


Northstar 1950 Keg Fridge (Go to elmirastoveworks.com for local retailers, $4,495 including keg kit)
4. Take Team Building To New Heights
Sharing thrills can be conducive to creativity and help break down silos between departments. Consider a high-energy outing such as AdrenaLine's soaring zipline tour.


5. Get the Team on Wheels

Encourage employees to get outside for an energizing break by having a few bikes available for use. Transit Cycle Co. offers seasonal fleet leasing.


6. A Cool Reason to Meet
Host an office  ice-cream social by having treats delivered from Cold Comfort, which has dairy-and gluten-free options.


7. Bonus Bites to Build Morale
Invest in gift cards to local restaurants, such as Canoe Brewpub, and have a weekly draw to give away Friday lunch. For extra good will, allow the winner a longer lunch break.