Imperial Metals, which also has another mining claim in Clayoquot Sound, known as Fandora, caused a local stir this spring in a CBC report when company VP of corporate affairs Steve Robertson called its two properties "high-priority projects." It was like poking a stick in a hornet's nest and it got attention, including from Tofino Mayor Josie Osborne.
"I'm not opposed to mining in general, just not here," Osborne tells me one afternoon over a pint of Tofino Brewing Company ale at the Wolf in the Fog restaurant in downtown Tofino.
Osborne moved to Tofino in 1998 to work as a fisheries biologist, but, like many of her fellow residents, eventually transitioned to tourism; she and her husband own a vacation rental property and Tofino Botanical Gardens. In 2013, she became mayor by acclamation. Both town council and the local chamber of commerce have made public their opposition to mining in Clayoquot Sound. It's not surprising that Tofino is largely opposed to open-pit mining smack among the dark blue waters and steep emerald-coloured forests that form the postcard-perfect backdrop to this coastal community where surfers, foodies and travellers converge.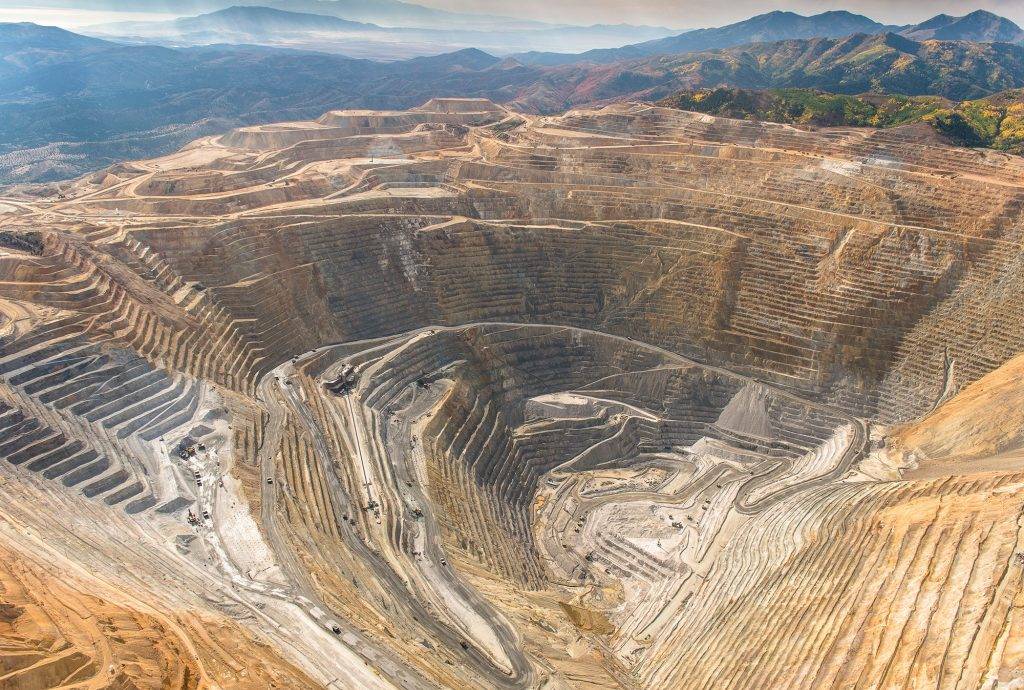 ---
Serious Questions
First Nations are also not planning to roll out the red carpet for Imperial. Of the three nations — the Hesquiaht, Ahousaht and Tla-o-qui-aht — that claim traditional territory in Clayoquot Sound, the last two have Imperial mineral claims to contend with: Catface Mountain and Fandora respectively.
The Ahousaht, a large nation of 2,400 mostly living in Maaqutusiis on Flores Island, a 10-minute water-taxi-ride from Tofino, have struggled with poverty, housing issues and a suicide crisis that made national headlines in the late 2000s, and have at different times considered the economic benefits of a mine in their territories. According to current Chief Councillor Greg Louie, his people have in the past been a divided community on Catface Mountain, "split 50-50." But not anymore.
"Since I was elected three years ago, we have had no discussions with Imperial, so it's not really on the table," Louie says, adding that the Ahousaht political leadership defers to hereditary chiefs to take the lead on mining and all major land-use decisions. "With what happened at Mount Polley we'd have some serious questions." 
In January, the Maaqutusiis Hahoulthee Stewardship Society, the Ahousahts' land-use and economic-development arm led by the hereditary chiefs, released a Land Use Vision that leaves little room for mining or mineral exploration.
The document emerged as part of a project being supported heavily by The Nature Conservancy (TNC.) So far, TNC has contributed $1.5-million toward a planning framework that resembles the Great Bear Rainforest agreement on the central coast. That agreement prohibits industrial activity in favour of conservation and building capacity for sustainable economic development such as eco-tourism and light-footprint logging.
"The chiefs have made a declaration that there will be no mining in the territories, so it's pretty clear," says Ahousaht hereditary chief Keith Atleo.
Their neighbours, the Tla-o-qui-aht, are also emphatic in their opposition to mining at Imperial's Fandora property.
"It's a non-permissible activity on our territories," says Saya Masso, natural-resources manager for the band. "We've gone through extensive land-use planning, gathering information from our elders and knowledge keepers, and in 2013 we reiterated  our opposition to mining at Fandora. We've basically told Imperial not to waste their shareholders' money."
Staking a Claim
Mining claims can change hands faster than weather changes on the west coast, and some big names in the mining sector have been poking around Clayoquot Sound for decades. In the early 60s, Toronto-based mining giant Falconbridge Ltd. first staked a claim on Catface Mountain. Falconbridge sold the property to Doublestar Resources in 2001, but with a back-in clause for a 50.1 per cent stake. (Falconbridge merged with Noranda in 2005, before a major takeover by Swiss-based Xstrata.)
A 2003 report prepared by SRK Consulting for Doublestar detailed the considerable footprint of a potential mine and how the top 350 metres of Catface Mountain would have to be shaved off to access a low-grade copper ore deposit estimated to be 158 million tonnes. Furthermore, according to the consultant, the mining process would produce 103 to 250 million cubic metres of tailings and between 110 and 170 million cubic metres of waste rock. There would also be the docking and processing facilities needed to handle the ore, as well as impoundment ponds to manage tailings and waste.
Doublestar tried unsuccessfully for a half dozen years to strike an agreement with the Ahousaht. In 2007, Selkirk Metals Corp. bought Doublestar before merging with Imperial Metals two years later. Since then, other than on-again, off-again exploratory drilling, not an ounce of ore has left Clayoquot Sound since prospectors first staked claims more than 50 years ago. That's why Mike White, who owns Browning Pass Charters and was born and raised in Tofino, thinks it's a far-fetched proposal.
"I don't think it's economically feasible, and I can't see it ever happening. I don't think the community would ever accept it," White says.
Tourism Versus Resource Sectors
The mine would be directly across from the waterfront tourism businesses of Tofino, where Arvid Hasse, a guide for Tofino Sea Kayaking, sips a coffee and preps for paddling trips in the sound. When asked about the mine, he shakes his head and laughs.
"Tofino would have a front-row seat to view the carnage. I don't think anyone believes it will ever happen," Hasse says.
However, mining companies are accustomed to playing the role of unwanted neighbour and have staying power when it comes to winning support, vanquishing opponents and earning social licence for their projects. And mines often pose extremely complex, long-term environmental challenges in terms of containing acid rock drainage and metal leaching from tailings and waste rock.
That's why Dan Lewis, a longtime sea-kayak tour company owner in Tofino and conservationist, believes now is the time to register stiff opposition to the mine before Imperial has the opportunity to apply to the province for an environmental certificate and mining permit, which would trigger a long, costly and divisive review process.
"We've vowed to take Imperial down if they try to open a mine," Lewis tells me bluntly from the one-room office of Clayoquot Action, the non-profit he and his wife Bonnie Glambeck launched three years ago when they decided to dedicate their lives to protecting Clayoquot Sound.
The office is a one-minute stroll away from Tofino Inlet, from where Catface's 800-metre summit protrudes into the blue sky above a thin layer of cloud. In many ways, environmental activism in B.C. came of age in Clayoquot Sound in the early 1990s when what become known  as the "war in the woods" erupted into a massive public protest against plans for clear-cut logging of old-growth forest. The protest resulted in 800 arrests at a blockade that lasted months.
Lewis and Glambeck were in on the grassroots of this movement that eventually gathered global momentum and had Australian activist rockers Midnight Oil playing a concert in the rainforest and U.S. environmental lawyer Robert Kennedy lending his voice to the protest.
The "war in the woods" helped redefine the relationship between the logging industry, public, government and First Nations. It also put Tofino on the international map, launching the community's transition from sleepy logging and fishing community and west coast secret, to a predominantly tourism-based economy that now generates between $250 and $300 million in annual revenues and supports up to 2,400 jobs. In summer, traffic jams in tiny Tofino are common. Nearby Pacific Rim National Park Reserve attracts 800,000 visitors annually, to camp, surf, storm watch, beachcomb, sea kayak and spend money in restaurants and cafés.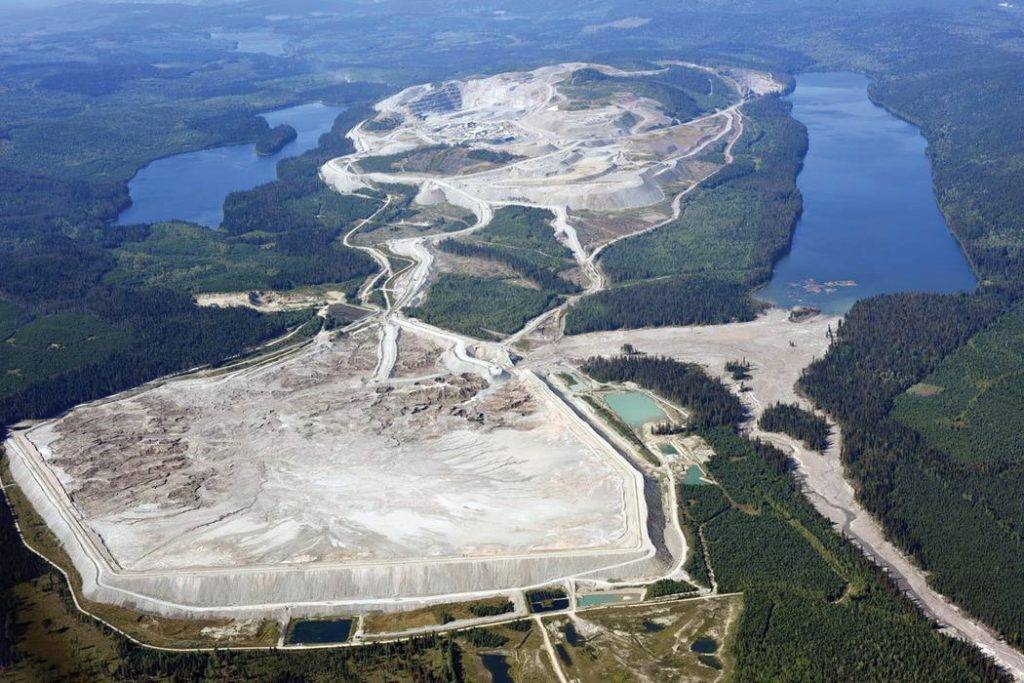 ---
Shadow of a Mining Disaster
Imperial Metals comes with considerable baggage. In August 2014, a massive slurry of heavy metal-laced tailings burst through a tailings storage facility dam at the company's Mount Polley copper and gold mine near Williams Lake in B.C.'s interior. It poured into Hazeltine Creek and the Quesnel Lake watershed, as well as onto the front pages of newspapers across Canada and beyond.
In total, 24 million cubic metres of material was unleashed into trout and sockeye salmon habitat. At the time Bill Bennett, B.C.'s then-minister of energy and mines under the Liberal government, admitted the Mount Polley breach had severely damaged B.C.'s reputation as a responsible miner.
Environmentally, it was one of Canada's worst mining disasters, and though Mount Polley has resumed operations, the 2014 spill occupied a considerable amount of time for the Liberal government. Imperial has so far spent more than $70 million on remediation efforts on the spill, which occurred when the company was set to commission its Red Chris gold mine in northern B.C., an operation that has been in the crosshairs of well-known opponents like anthropologist, UBC academic and National Geographic explorer-in-residence Wade Davis.
Following the Mount Polley disaster, an independent engineering investigation filed a report to the Ministry of Energy and Mines on January 31, 2015, detailing a host of engineering failures and oversights in the design and construction of the impoundment facility, calling Mount Polley "a ticking time bomb."
Another report by Al Hoffman, B.C.'s chief inspector of mines, concluded that Mount Polley's "management and operational practices failed in a number of areas such as water management and misplaced confidence in the tailing storage facility design" and made 19 recommendations for changes to the Mines Act.
As a result, new provisions in the Mines Act and Mining Code, aimed at strengthening the design, monitoring and oversight of tailings and mine-waste storage facilities, came into effect last summer. In addition, the province has increased prosecutorial power to impose fines and penalties of up to $1 million and three years' imprisonment for non-compliance with the Mines Act.
However, Hoffman fell short of recommending charges to the Crown, and this has raised the ire of mine watchers and environmentalists. A third investigation into Mount Polley by B.C.'s Conservation Officers Service, in conjunction with Environment Canada and Fisheries and Oceans Canada, is still underway and also has the authority to recommend charges to the Crown.
Ugo Lapointe of MiningWatch Canada says time is ticking and that if the Crown decides not to hold Imperial Metals accountable, it will set a "terrible precedent and send a message that mining companies can get away with anything in Canada."
In October 2016, in an effort to force the government's hand, MiningWatch filed charges against the B.C. government and Mount Polley for Fisheries Act violations. But in January, the federal crown stayed the charges, claiming there was insufficient evidence from MiningWatch to warrant charges and that it would wait for results of the B.C. Conservation Officer's investigation. Lapointe believes MiningWatch had a rock-solid case given the well-documented damage to sockeye salmon and trout habitat resulting from the spill. Now, the Toronto-based mining watchdog is using the weight of a SumOfUS online petition, which had almost 35,000 signatures at press time, to pressure government to follow through with charges.
More Questions Raised
The billionaire behind Imperial Metals, N. Murray Edwards, also raises red flags for Lapointe, as well as for Wade Davis, who owns a lodge near the company's Red Chris mine and spent formative years as a young park ranger in the surrounding Spatsizi Plateau.
Edwards, owner of oilsands player Canadian National Resources Ltd., the Calgary Flames, Resorts of the Canadian Rockies and numerous other firms, also holds a majority stake in Imperial Metals. He was a well-known supporter of former premier Christy Clark and held a fundraising event at Calgary's Petroleum Club for the politician during her 2013 campaign. Imperial Metals did not respond to numerous interview requests. On the company's website, Catface and Fandora are not even listed under the Projects banner.
Scott Fraser, the recently re-elected MLA for Mid Island-Pacific Rim, served a single term as Tofino's mayor between 1996 and 1999 before transitioning to provincial politics where he assumed the role of energy and mines critic for the New Democratic Party. His opposition to mining Clayoquot Sound is no secret. He likens it to the controversial Raven Coal project that was being proposed for the east coast of Vancouver Island but was rejected by the B.C. Environmental Office in 2013.
"That project had no social licence at all. Catface would be a massive metals mine within view of Tofino and in the heart of the tourism mecca that is Clayoquot Sound," Fraser said in July while the NDP was gearing up to form the next government. And without the consent of First Nations, projects like this in traditional territories are unlikely to go through.
However, Dan Lewis takes Catface seriously, largely because there's an enduring public misperception that following the "war in the woods" more than two decades ago, Clayoquot Sound was fully protected as a UNESCO Biosphere Reserve. But it's a designation that is largely symbolic and without regulatory teeth.
Lewis says he's been spending a lot of time bursting the "biosphere bubble" and dubs the simmering battle against Imperial as "Clayoquot Sound 2.0."
"I used to think a mine in Clayoquot Sound could never happen, but I'm not so sure now," he says. "I don't think we can afford to write this off as simply a stock-market play."