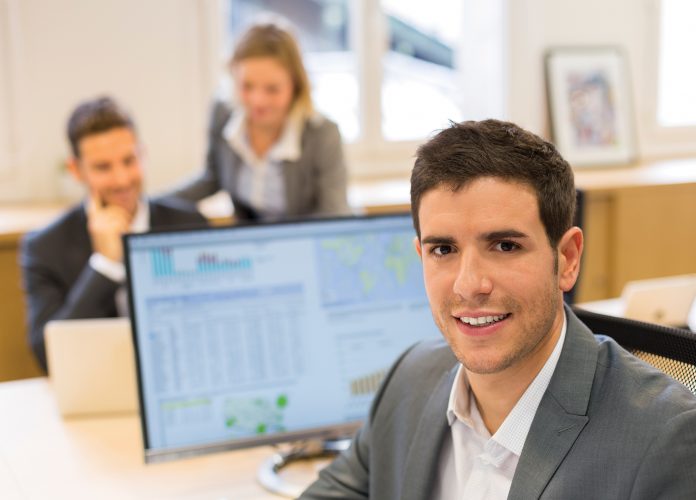 So you put in the long hours of study, sweated through years of exams, spent sleepless nights worrying about your GPA — and you did it! You graduated with that sought-after degree. Now how do you get the most mileage out of your degree in the career world?
To get the most benefits from that hard-won degree, first you need to be proud about it. Don't buy into the idea that your degree doesn't have value. A recent report by B.C.'s Research Universities, called Putting Degrees to Work, looked at the class of 2008 graduates, who finished their education at the start of the major economic downturn. The report asked how those graduates were doing five years later, in 2013. The answer? Surprisingly good. The report's key findings showed that these graduates:
• had a 4.7 per cent unemployment rate (compared to 7.3 per cent for those without a university degree), more than two and a half times better than young British Columbians who did not go to university;
• were making an average of $60,000 per year;
• were putting their degrees to work, with 96 per cent working in jobs that require a post-secondary degree.
Get Employers Onside
Don't expect employers to understand the nuances of your degree and what kind of value it brings to their organization. It's up to you to educate them about what your brand of education can do for them. Just as you are looking for return on investment for your degree, employers are looking for return on investment from the people they hire.
To educate these employers, it's imperative that you don't just sell the features of your degree (what you learned); you must sell also its benefits (what it can do for your prospective employer). For instance, let's say you are trying to market your bachelor's degree in the humanities. To start, it's important to recognize that despite all the debate surrounding humanities degrees versus, say, STEM degrees, your degree has great value.
A degree in the humanities is a degree in critical thinking, something highly valued by employers. You just have to show them how your degree applies.
HERE'S HOW TO DO IT
• Unpack your skills  One great way to make the most of your degree is to deconstruct the skills you've acquired during your studies.
For instance, if you have a Bachelor of Arts with Major in Economics, your skills are not limited to calculating complex economic formulas. You will also have a demonstrated ability to understand and make use of numerical and statistical data. Quite probably, you will also have gained an understanding of how to handle intellectually difficult challenges and how to present complex information.
Regardless of your degree, analyze each of the courses you took to find which skills you learned in your studies. Doing this will reveal the hidden talents you possess that might be valuable to a future employer. Then apply this same process to any work experience, co-op terms or internships you took part in. Highlight the responsibilities you took and the skills you developed. Think about scenarios where you successfully applied your skills to real-world experiences.
• Highlight your transferable skills
Many of the skills you've developed will be transferable skills. These are skills that transfer well from one job or career to another. According to research conducted by Workopolis in 2015, there are over 3,000 different skills requested in the approximately 60,000 job postings on Workopolis at any given time.
Each of these common skills that employers place high value upon is transferable:
» communication skills
» writing
» customer relations
» sales
» organizational skills
» Microsoft Office
» policy analysis
» supervisory skills/leadership
» problem solving
» teamwork
• Sell your value  Once you've identified and listed your transferable skills, the next step is to convince a future employer that these skills will make you a valuable employee.
Start by creating a competency-based resumé in which you detail your skills and how these skills would apply to a particular opportunity. A competency-based resumé, as opposed to a chronological resumé, details your skills and allows you to show how you have successfully applied those skills. Even though you may not have experience doing a particular job, your examples will help employers draw a direct line between your skills and the skills they need.
Do showcase co-op experiences, internships, extracurricular projects and international studies that contribute to your eligibility.
Sending the Right Signal
Remember, a successful degree doesn't mean that you've become an expert in any field yet. It's a signal to employers that they can rely on you to bring a highly skilled approach to a job, along with a problem-solving mindset and the discipline to find the answers.
5 Tips to Maximize Your Degree
1  If you have an outstanding Grade Point Average (GPA) and graduate with honours, make that part of your hiring story in the same way an award-winner or sports medalist would highlight his or her achievements.
2  Showcase your internships, co-op work experience and volunteer work.
3  Along with your resumé, create a website that highlights your achievements and the value of your skills to employers — and tells your story. Make it clean, professional and impeccably written.
4  Ensure you are telling the same story throughout your resumé, website and social media channels.
5  Focus on building your network; use your alumni connections.