While the building at 2621 Douglas Street that houses the press will still be home to the Times Colonist and many of its departments, production will move to an offsite facility. Parent company Glacier Media is considering a couple of printing possibilities, both on and off Vancouver Island.
The Future of the Times Colonist Building
With its new project, developer Merchant House Capital is looking to transform midtown and give new life to the unique space at 2621 Douglas Street, currently home to the Times Colonist and its printing press.
The mixed-use development, called The Press Building, will incorporate a restoration of the decades-old office and retail complex into 120,000 square feet of commercial and social space across three levels, while 4,000 square feet of garden retail spaces will front onto Douglas Street. Merchant House Capital is working with CBRE Victoria to attract tech and commercial tenants. The Times Colonist newspaper will remain as the anchor tenant of the modernized building.
A proposed residential tower is under zoning application.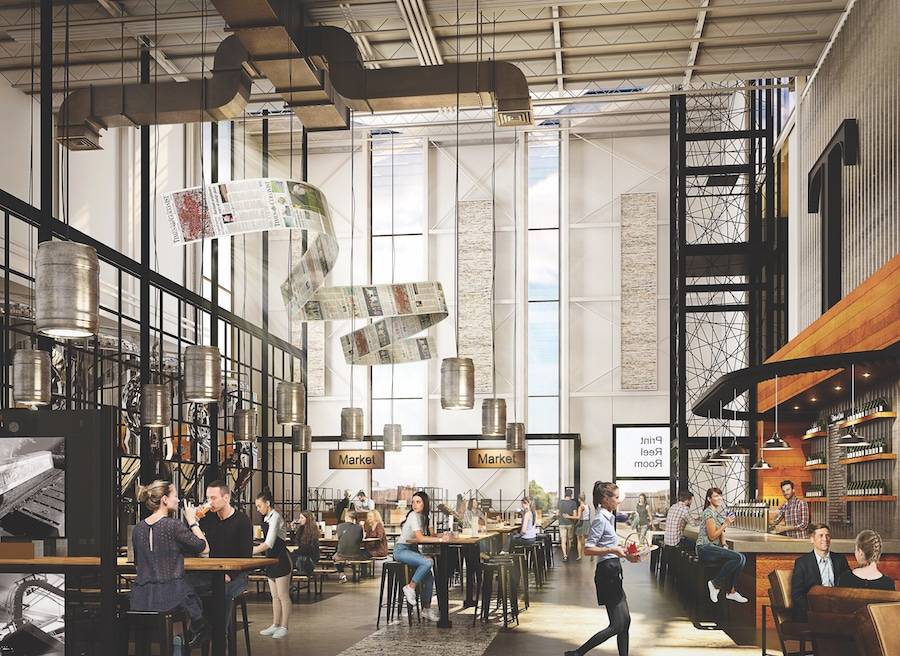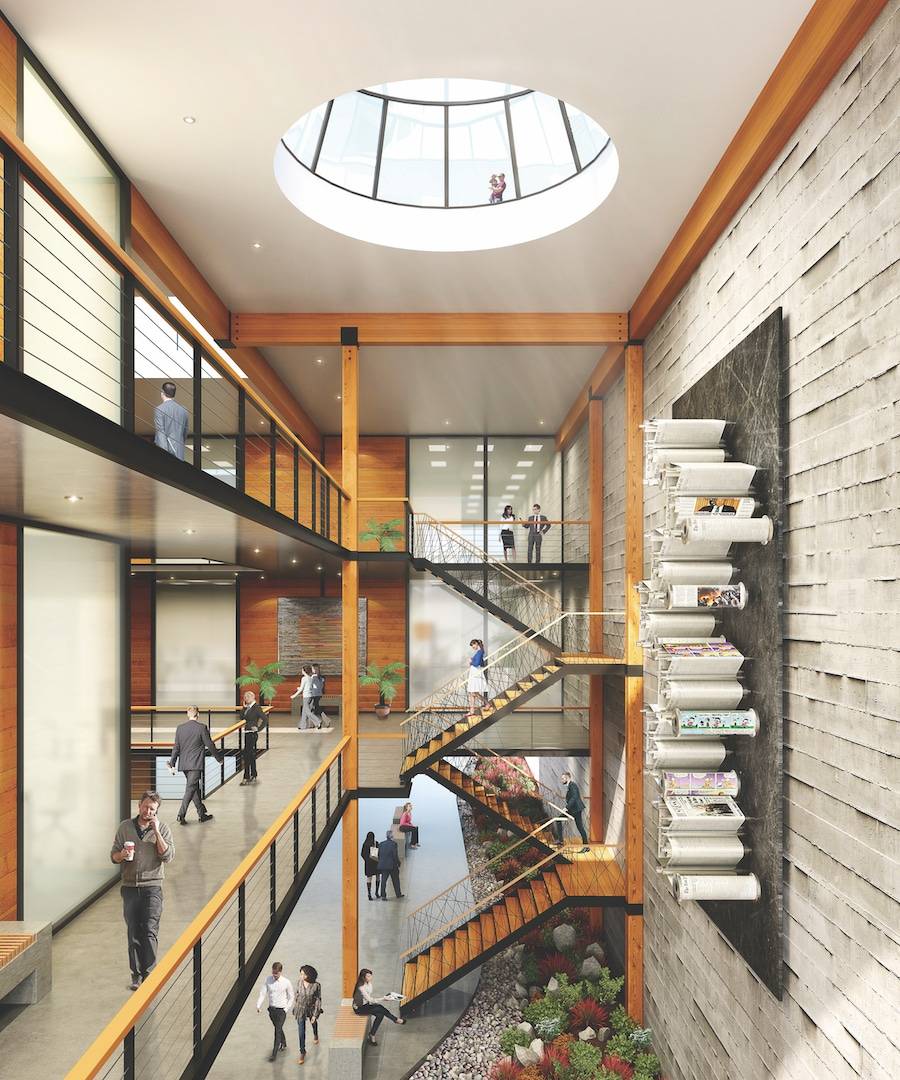 Above renderings: The renovated Print Reel Room will feature a new entry on Kings Road and elevator access to the rooftop common area. With over 50-foot ceilings, a dedicated loading dock, reinforced concrete floors and a freight elevator, the historic space is being rezoned for a distillery/brewery and tasting room.
This article is from the August/September 2018 issue of Douglas.