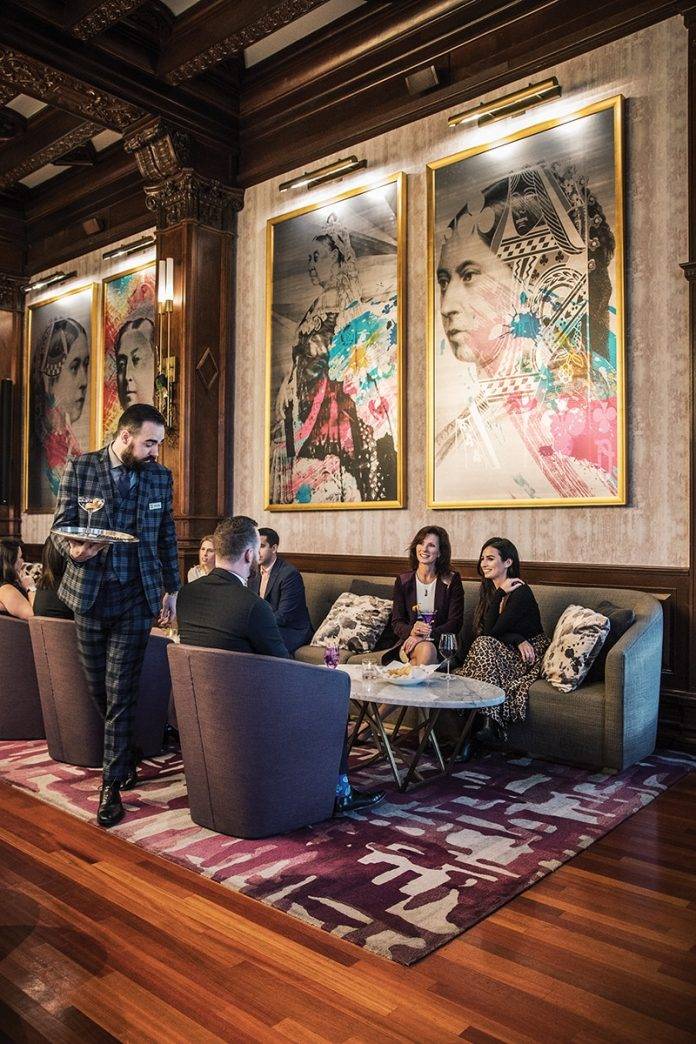 Timed for Lunch
No time for a leisurely lunch meeting? Business- savvy Q at the Empress has created the "Q in 60," a prix-fixe, three-course meal you can enjoy within a one-hour time slot.
Conversation Piece
Meeting an important client for the first time? With its quartzite bar, contemporary artwork featuring Queen Victoria and amazing people-watching opportunities, Q's space offer lots of conversational ice-breakers.
Downtown Icon 
"With breathtaking views of our working harbour, Q Bar provides a direct window into the vibrancy downtown has to offer,"says Darlene Hollstein, GM of The Bay Centre, "and it's an excellent location to meet and showcase this to new prospective partners."
This article is from the February/March 2019 issue of Douglas.