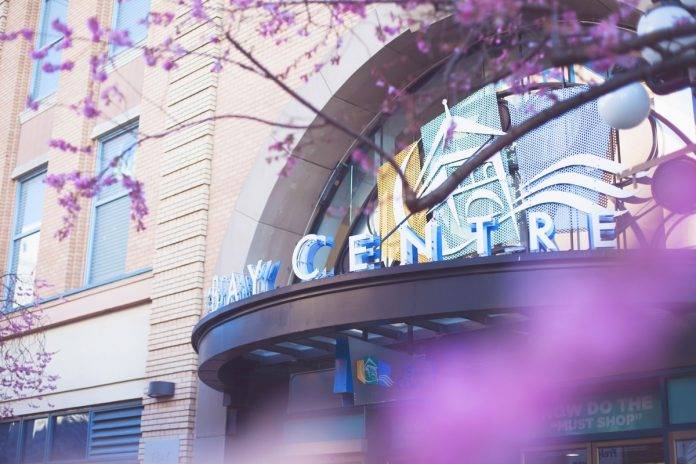 The Bay Centre in downtown Victoria is hosting a "Pop-up Your Shop" contest, inviting local entrepreneurs, small business owners, and start-ups in the area to apply for their chance to win rent-free space this summer.
The grand prize winner of the "Pop-up Your Shop" contest will have the opportunity to feature their product for four weeks during the month of August. With over 600,000 visitors walking through the Bay Centre during the highly coveted tourism season, it's a fantastic way to build sales momentum, and more importantly, get the brand into the retail market.
The second and third prize winners will be given a free kiosk for the first two and last two weeks of July, respectively.
For local designers and retailers, the Centre's Pop-up Shop provides a venue to extend their brand, and introduce and test new products.
"As an urban destination, our role is to incubate emerging and start-up businesses that have the potential to develop into well recognized brands that may role out over a wide range of communities," says Darlene Hollstein, general manager of the Bay Centre. "Living in an experiential economy, it is imperative we look at our local businesses, regional, national and international brands not as competitors but as another piece of the puzzle downtown needs."
Winners will be ranked based on their business proposal submission with a focus on unique offerings and growth potential.
The deadline for all considerable applications is Monday, April 15, 2019, at 5:59 pm PT. All entries are to be submitted to the Bay Centre's administration office, located on the lower level at 2-1150 Douglas Street, Victoria, BC.
For more information please visit http://www.thebaycentre.ca
About The Bay Centre
Covering one full city block in the center of Victoria's shopping district, The Bay Centre has a mix of over 90 street front and interior shops. You will find unique, quality brands, diverse dining options, and exceptional service in an urban shopping environment.
Featured retailers include the Hudson's Bay Company, Le Chateau, GoodLife Fitness, Eco Chic AVEDA Salon & Spa, L'Occitane En Provence, Urban Planet, Sport Chek, The Tuscan Kitchen, Below the Belt and so much more.
The Bay Centre is owned by Manulife Real Estate and managed by Cushman & Wakefield Asset Services Inc.
This news release was received March 14, 2019