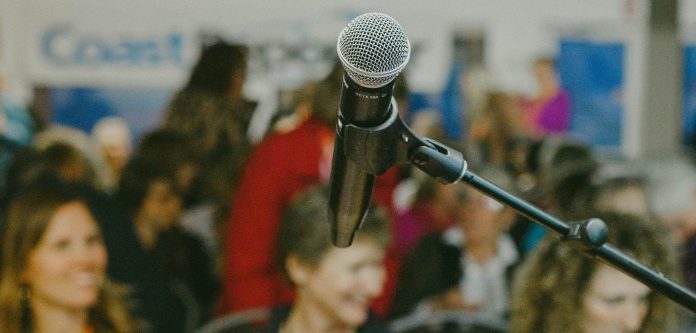 This fall, the PowHERtalks Speaker Series will connect 1,000+ women in six communities across Canada, including Nanaimo, Calgary and Toronto, through an afternoon of creativity, confidence-building, inspiration and learning.
On Vancouver Island, the PowHERtalks event takes place at Nanaimo Conference Centre on October 24 from 1 to 6 pm. The event features 18 inspirational speakers – nine invited and nine selected from submitted applications – who will each speak for nine minutes.
The nine invited speakers are:
Louise Mandell, Vancouver Island University Chancellor
Josie Osborne, Mayor of Tofino
Kerry Slavens, Editor-in-Chief, Douglas and YAM magazines
Diane Bernard, Seaflora Wild Organic Seaweed Skincare
Jody Jackson, LGPA Women's Golf & Performance Coach
Carli Travers, author and mother of 19 orphaned children in Uganda
Steely Springham, Figure Athlete & Confidence Coach
Jamie Munro, Whisper MediaSandy Kay, Artist & Creative Facilitator.
The Nanaimo PowHERTalks event host is Angie Barnard of the Nanaimo Network Hub.
"We believe women's success in business situations can be hindered by the way they communicate to upper management, colleagues, and clients. That's why we're determined to help women with a mission to become more PowHERful speakers," saysPowHERhouse CEO Charlene SanJenko, a successful entrepreneur and Town Councillor for Gibsons, B.C.
Nanaimo Event Information
To purchase tickets to the event, click here.
Enjoy a special PowHERpack opportunity and make a weekend of it by combining the
Nanaimo Wine Festival (Friday evening, October 23) and, PowHERtalks Nanaimo (Saturday, October 24th).
PowHERtalks' transportation partner Harbour Air is pleased to offer attendees of the PowHERtalks a special discount off scheduled flights to and from Nanaimo. Hotel accommodation discounts are also available.