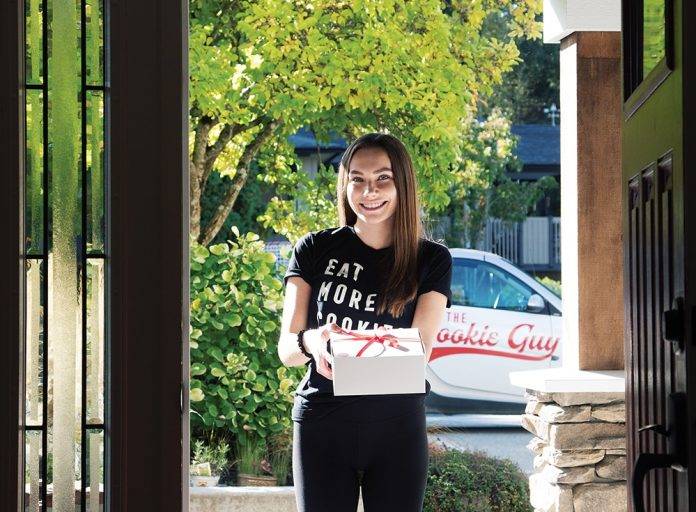 There's no doubt we are all navigating a post-COVID world, both personally and professionally. As to how long this phase will last, predictions range from another one to five years before we experience anything close to a pre-COVID environment. Either way, it appears we will be here for a while.
For many, the personal has become easier to manage. We know how to keep ourselves and others safe when we're out, we know the value of a bubble and we are making informed decisions about our own health and that of our families. We've gotten into a rhythm, of sorts, that allows us to better navigate these day-to- day realities.
While this is also true to some degree for businesses, many things have become more complex. Most businesses are shifting practices to refocus in this new reality. Managing remote teams and handling more personnel issues can feel overwhelming when added to the necessary tasks of keeping the proverbial wheels on the business bus turning.
So how do business owners and managers take care of their people, and themselves, in this current environment?
Re-imagine Meetings
Some employees are in the office, some working remotely, some doing both while others haven't returned to work yet. They're no longer all in one place. This makes it challenging to feel like a team.
A recent study by Remote.co found that "87% of remote workers feel more connected through the use of video conferencing." Further, employees 87% are looking for ways to have fun and relieve the stress of daily challenges.
Teams need opportunities to connect, both socially and around work. Here are some ideas to improve engagement and foster connection within a digitally disrupted workplace:
Simulations
Propose a problem you're currently facing or that you could face in the future. Or, put forward an innovation challenge around how to do business better. Divide your team into groups and have them think about solutions or ideas (Zoom's new break room feature is a great way to do this). Share those ideas with each other.
Video Challenges
For example, one business sent each team member five unrelated ingredients and gave them 20 minutes to create a signature dish, while filming their efforts. Videos were shared with the team and a winner chosen based on specific criteria. Have your team come up with fun ideas for challenges.
Talking About Values
Team meetings are a great opportunity to revisit your company values. How are individual team members experiencing those values regardless of their location? What improvements can be made? Do they even know what those values are?
Virtual Book Club
Choose a business book that would benefit your team. Have team members read a chapter each week, or month, and use a team meeting to discuss ways to apply the learned principles.
Remote Team Meal
Perhaps everyone orders pizza for a virtual pizza party. Maybe you send employees a treat to their door. An informal virtual hangout is an opportunity to connect and talk about things outside work. Try playing some games — there are great ideas online.
Focus on Leadership
COVID-induced personnel challenges include high levels of anxiety, feeling stressed and overwhelmed, resulting in poor performance, absenteeism and conflict. Dealing with these challenging HR issues can be a strain on even the strongest leaders. This is the time to invest in your own leadership growth.
✓ Take a leadership course to learn how to navigate difficult people problems more effectively.
✓ Join or create a business peer group for support from others experiencing the same challenges.
✓ Work with and learn from an HR Consultant or Advisor who can take away the stress and anxiety by dealing with the most difficult problems.
The more confident you get at handling the day-to-day HR issues, the fewer there will be.
Prioritize Personal Well-Being
Keeping yourself physically, mentally and emotionally healthy may be the most important factor as you lead your team through changing times. Your team looks to you to set the tone for how to function effectively inside your organization. If you are stressed and anxious, or showing up unwell, they will feel insecure and their stresses will be heightened, resulting in lower morale, higher turnover, and poorer productivity.
Prioritizing your own health and wellness will help you generate the kind of energy and health you want to see on your team. This takes time and effort, but you'll see a high return on investment.
Keeping your team connected, gaining leadership competency and taking good care of your own health are key to keeping your organization healthy and nurturing a strong corporate culture. Demonstrate leadership that encourages your team not just to survive, but to thrive in the midst of challenging times. You'll build a strong, supportive culture and a successful business.
---
Ingrid Vaughan, principal of Smart HR and founder of the Smart Leadership Academy, provides HR support and leadership coaching to small business owners and managers.