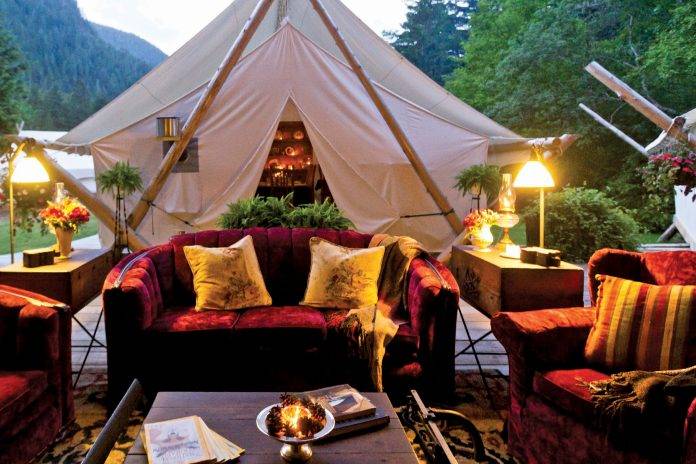 Go beyond mere team building and boost your team's compatibility with Brentwood Bay Resort and Spa's esteemed Emergent Leaders Program. This three- or five-day intensive develops self-awareness and openness and supercharges group dynamics. "It's group work where people are focusing on themselves, but doing it together," explains general manager Natasha Richardson. Through lectures, guided imagery, feedback from others, self-reflection and intensive guidance from a facilitator, the program keeps the focus on the individual, so that the learning goes beyond simple team building. After the deep work, retreat-goers can explore the Saanich Inlet on kayaks and paddleboards. The resort also offers guided tours of the inlet on its glass-domed eco-cruising boat. Massage and reiki are available for true downtime and relaxation.
Book in at the Black Rock Oceanfront Resort in Ucluelet or Tofino's Wickaninnish Inn — both have outstanding conference facilities and surroundings to match. After the sticky notes have been exhausted, send the adventure-bots off for surf lessons. Quiet, reflective types can instead enjoy a walking tour of the Wild Pacific Trail along the spectacular Ucluelet coastline with trail founder Oyster Jim, or visit Henry's Carving Shed on Chesterman Beach.
Feel like splashing out? Clayoquot Wilderness Resort hosts luxurious incentive getaways for groups across Europe and North America, and will build programs and events for your leadership team that include kayaking, whale watching, fishing and bear watching.
Horne Lake Caves offers adventure-based learning programs where teams work together to solve skill problems. Think rock rappelling, wilderness survival skills, canoeing and team building. Tenting outdoors takes camaraderie to a whole new level — it's amazing what a campfire can do.
Mount Washington Resort offers a range of corporate retreats, from night skiing after work to corporate packages involving team building and strategic planning.
We're on the west coast! The possibilities for adventure and relaxation are endless. Zipline tours, wine tours, whale watching, nature cruises, cycle tours, even a scavenger hunt in the Goldstream Estuary or at Fort Rodd Hill — there's no limit to the options in and around the South Island.
Book a Spirit Culinary Excursion through Kitchens of Distinction, and let chef Shirley Lang and wine/spirits expert Fran Nemeth lead you on a tour through Vancouver Island's contemporary and Aboriginal bounty. Destinations include the Cowichan Valley, the Saanich Peninsula, Salt Spring Island and the West Shore, and can centre on culinary or farm artisans, distilleries, wineries or craft breweries.
Trapped by a teeny-tiny budget? Get a lot of bang with a brewery tour. Many breweries offer tours and tastings.
If you don't need a whole retreat but you still want a change of pace for your meeting, take it out of the office. Nourish Kitchen & Cafe offers beautiful spaces and bespoke noshables, while the Horticulture Centre of the Pacific (just off Interurban) boasts an arresting meeting space plus a variety of demonstration gardens for your outdoor gatherings. Or book in for a fun cooking lesson at the London Chef on Fort Street: your people can get their hands dirty and then enjoy the results of their hard work over a shared meal.
And how fun is it to take off your "local" hat and hop on a water taxi for a touristy view of the Inner Harbour?
Watch your team bloom, outside the boundaries of the board room. Learn more about opportunities to promote your business to new people on our popular business magazine Nanaimo!