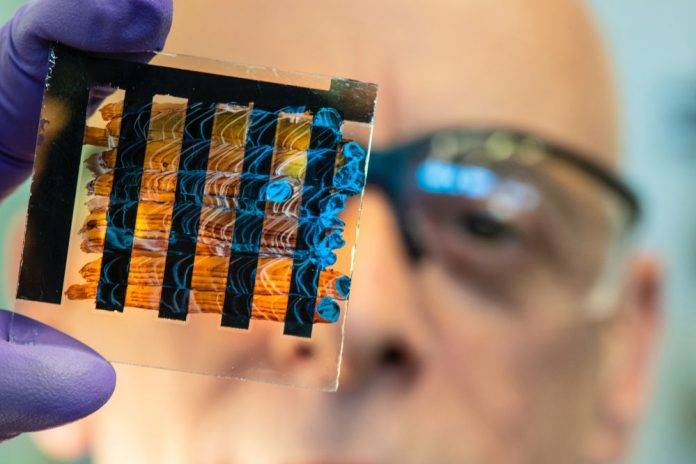 Despite the growing demand for renewables, solar contributes to only two per cent of global energy consumption. Vancouver Island company Solaires wants to change this with a new generation of solar technology using perovskite, a class of material with a specific crystal structure that's easy to synthesize.
Most solar cells are manufactured using silicon, which requires an expensive multi-step process to produce and also relies on materials and processes from other countries. The resulting product is heavy, rigid and opaque, which limits its uses.
Perovskite reduces the production cost and the greenhouse gas emissions associated with manufacturing solar panels. As well, every step of the process — from obtaining raw materials to creating the panels — can be done in Canada, further reducing its carbon footprint.
Solaires' cells are a multi-layered film, manufactured by coating plastic layers in a perovskite solution known as solar ink.
"Our big, hairy, audacious goal is to be able to have an ink that you can spray or paint anywhere you want that generates electricity for you," says Sahar Sam, cofounder of Solaires. Imagine blinds coated in photovoltaic ink or if your electric vehicle's paint could recharge its battery.
Solar inks can make cells that are flexible, light and even transparent. This allows Solaires to target markets that have been previously ignored by renewable energy, such as those who don't own property. Solar films could be placed in the window of a rented apartment and then taken with the tenant when they move out, creating renewable solutions that are accessible to all.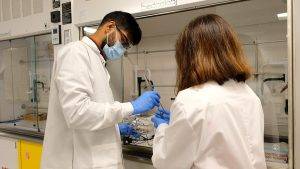 Technology
The perovskite coating converts the sun's energy into free electrons, which are captured by plastic layers and transferred to an external circuit.
Sustainability
Perovskite is an abundant material that can be easily recycled, allowing old solar cells to generate new solar cells and creating a circular economy to reduce waste.
Growth
Global markets for solar cells are expected to be $768 billion by 2027. In North America alone, the annual growth rate is expected to be 19%.
Diversity
60% of the management team are women. Solaires creates opportunities for women, minorities and new grads in a science-based industry.
You may also like: