Were you to set out to create a perfect community from scratch, charming Sidney by the Sea just might be what you'd end up with.
A walkable downtown. A public waterfront done up right. Locally owned stores and loyal customers. It's got that feel of an old-timey town updated for a modern era — one with cheese flights and fancy gins, but also boutique owners who remember your tastes and a bakery that still produces the kind of donuts your great-grandmother used to buy.
As if all that isn't perfect enough, the town is just across the highway from some 70 thriving manufacturing companies providing 3,000 skilled jobs. It's home to a clutch of clean tech companies that are producing emission-reducing fuel systems, building unmanned robotic boats to collect ocean data, and finding new ways to collect real-time environmental data.
Sidney is also the enviable centre of the Island's largest transportation hub, which puts 10 million people a year onto the town's doorstep.
"Sidney punches way above its weight," says Mayor Cliff McNeil-Smith, owner of Tanner's Books. "We've got a main street that's seven blocks from the highway to the waterfront — flat, sidewalks, all widened 25 years ago, pedestrian-friendly. We've got a complete community with all the services."
The town also has long-standing businesses still going strong after decades, and residents renowned for being fiercely loyal customers who value "local" above all. And it's got a funky new vibe courtesy of a new generation of young, savvy entrepreneurs choosing to start businesses in Sidney.
"We were looking for the right location with the right community behind it because that's what makes a successful business," says Jessica Sommers, who opened The Farmer's Daughter fromagerie and wine bar on Sidney's main street last summer. "It was a leap of faith, but it has really worked out."
Almost There
Might this just be the dream combo — an authentic small town where there's good work nearby, a family vibe, a solid downtown where locally owned businesses still prevail and plenty to do on your days off?
Almost, says local business consultant John Juricic. He works extensively with the many manufacturing companies quietly operating multi-million-dollar global export businesses across the highway from Sidney, on leased land that's mostly in North Saanich and managed by the Victoria Airport Authority (VAA). Attracting skilled tradespeople who can afford to live in the area — and thus become a new generation of Sidney shoppers — is a major concern for those companies.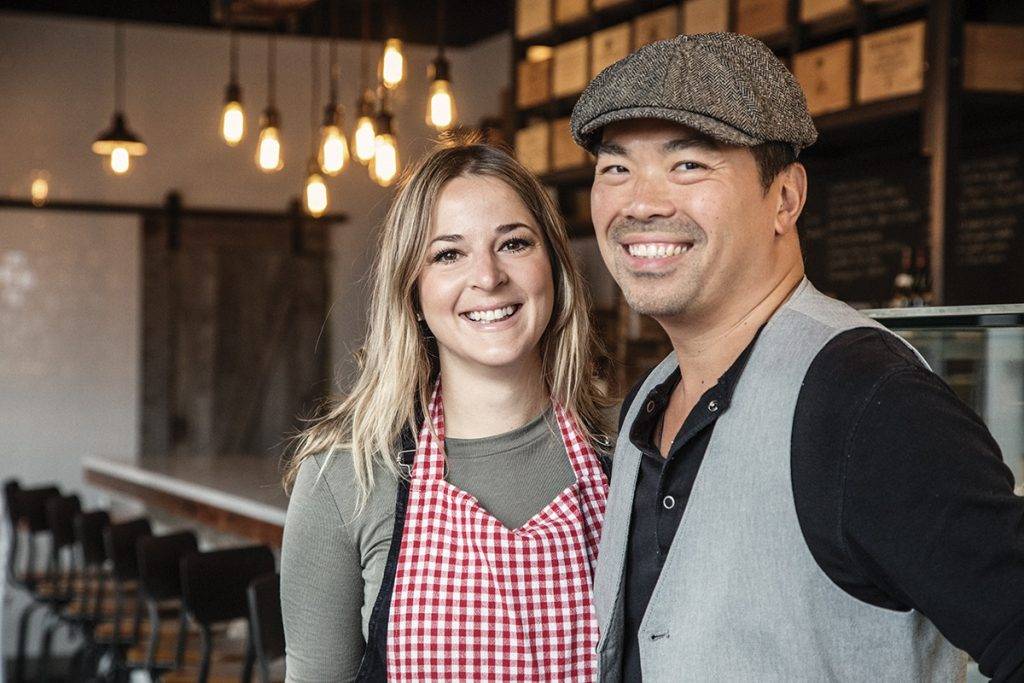 "It's a tale of two cities," says Juricic, owner of Harbour Digital Media and former executive director of the Sidney-North Saanich Industrial Group. "When I hear Beacon Street retailers say they need more people, I want to remind them, 'Well, they're right over here.'"
Only a quarter of the 3,000 workers with jobs in the manufacturing district actually live nearby. The rest commute, and more than half of them — 1,100-plus workers — commute from the West Shore.
"It's extraordinary to have the smallest of cities with these global companies right across the highway," says Juricic. "That's the question I see for Sidney's economic development: How do we get those people driving straight into town instead of turning right onto the highway when it's time to go home?"
Maintaining Sidney's charm also hinges on getting future development right. The controversial Sidney Crossing development isn't proceeding. Many feared the impact on traffic and Sidney's downtown of that 100,000-square-foot commercial/retail proposal. The airport authority is still looking to lease the four-hectare site at Pat Bay Highway and Beacon Avenue where it was to be built.
A mere kilometre away at the former Sandown racetrack, the District of North Saanich has issued a call for expressions of interest for an agriculture-themed development. That project will bring new commercial interests and increased traffic.
McNeil-Smith characterized his decisive win in last fall's civic election as an indicator that Sidney residents want carefully managed growth. His campaign platform called for a moratorium on five- and six-storey developments and more public consultation on big projects like Sidney Crossing.
"There needs to be better community engagement on these," he told local media at the time.
Setting the Stage
Devon Bird remembers a day trip to Sidney from Victoria as one of the fun activities she did with her mother when she was a kid.
"Sidney always functioned as a 'destination' that wasn't far away. My mom and I would shop at the clothing boutiques, get something to eat, walk around the downtown," recalls Bird. 
Those fond memories were on her mind when she opened Moden Boutique in Sidney in December.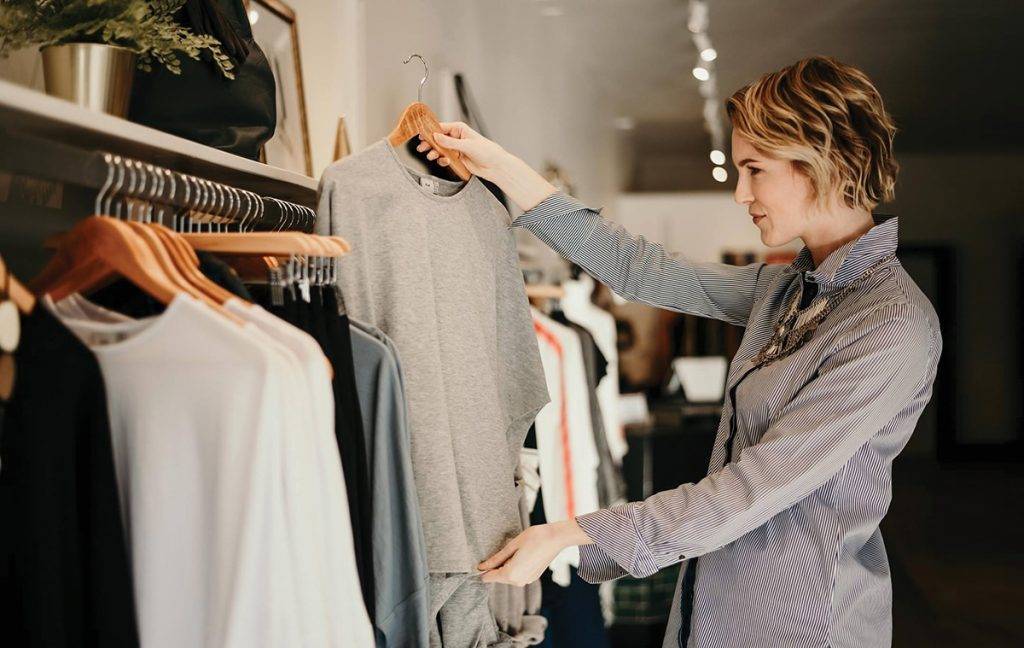 "I knew from my own experiences that there was a bit of a gap in women's clothing for ages 30 to 65," says Bird, former merchandizing manager for Saje Natural Wellness in Vancouver.
"I was trying to create a store that my mom and I would shop at. In Vancouver, you have to open already polished. In Sidney, it's more organic, and people are so encouraging."
Attracting new entrepreneurs like Bird was a key goal for the Sidney Business Improvement Association (Sidney BIA), which wrapped up a three-month "Start Up in Sidney" campaign at the end of March.
"We wanted a specific project to start shifting the conversation [to] Sidney being a place to open your business," says Sidney BIA executive director Donna Petrie. "We wanted to fill brick-and-mortar vacancies. Our budget includes support for destination marketing and putting a spotlight on the region, but our main focus is to bring footsteps into Sidney from elsewhere in Greater Victoria."
Those footsteps are definitely on the rise, says Colleen Hay, owner of Sidney Bakery, which has operated on Beacon Avenue since 1903. The bakery has been in her husband Mike's family since the 1940s. She worked there first as a teenager, but can't remember the last time she saw a "slow day" of the kind she recalls from those years.
"Now, we are so, so busy every day," says Hay. "We're practically the last of a kind."
For downtown retailers, lack of parking is a major concern. The town has responded by opening 180 free parking spaces near the highway for people who work downtown, freeing up parking spots on the main street for customers. Sidney also appears ready for a new hotel, says Petrie; the Mary Winspear Centre has a hall that holds up to 900 people for a conference, but there aren't hotel rooms for them all.
New Generation, New Needs
The town's demographics are changing too, with new needs for a younger population emerging. People over age 65 still make up 41 per cent of the population, but younger people with families are moving in and need daycares, affordable housing and different kinds of recreation, arts and culture.
Such needs are why the Sidney Crossing development had "a thousand per cent" support on the west side of the highway, says Juricic. The development company Omicron scrapped the project in October, however, citing rising construction costs and the expense of building a pedestrian bridge across the highway to meet rezoning requirements.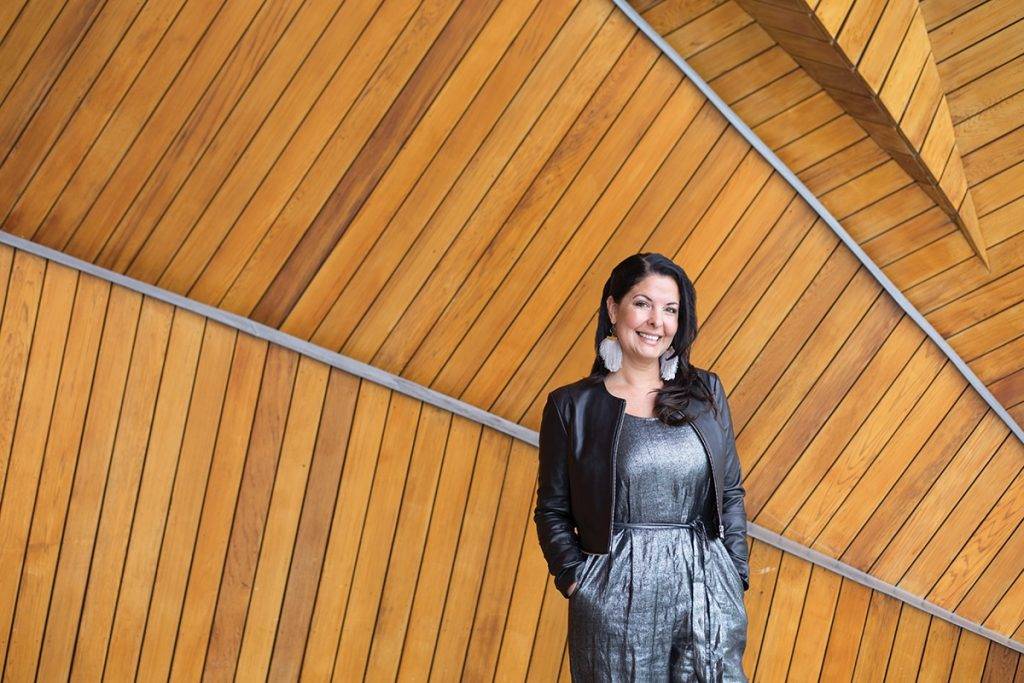 Affordable housing and transportation are major concerns throughout the region. But needs for workers in the manufacturing district are particularly dire. Commutes are far, and bus service doesn't match with work schedules. Transportation issues are also major challenges for commercial trucks delivering to companies on the Peninsula — home to half of all the manufacturing on Vancouver Island.
"A lot of those trucks are going to the Keating industrial park, and having to turn left across the highway to get there," says Denny Warner, executive director of the Saanich Peninsula Chamber of Commerce.
"Everything we receive on the Island comes by truck. How can we accommodate that better? Where can trucks park overnight? Right now, it often ends up being at our information centre at the side of the highway. They're not supposed to park there, but there's nowhere else."
These issues aren't for Sidney to solve on its own. Affordable housing and transportation are regional issues, notes Juricic. Ensuring that the "global juggernauts" in manufacturing can continue as powerhouses of the local economy ought to be a regional concern as well, he says.
Building affordable workforce housing "is not the kind of thing you get a developer to do on their own without government support," adds Warner.
"They're not going to do it for sub-market rates. So it's really about identifying land where it's possible to make that happen. Is there existing land for higher density? Building costs and land costs are high, so we have to look at increased density. But people on the Peninsula don't like to talk about that."
Few Complaints
Victoria Distillers president Peter Hunt relocated his previously-family-owned business to Sidney from Esquimalt in 2015, after local developer Grant Rogers introduced him to a quirky building that Rogers owned on the Sidney waterfront. At different periods of time it had been a conference centre, a restaurant and a "scratch patch" retail centre for Mineral World, but the only retailer who wanted it at that moment was a dollar store.
"Grant knew the town would kill him if he brought in a waterfront dollar store," laughs Hunt.
The unusual space has turned out to be a great fit with a distillery that now exports seven kinds of spirits globally. With local and international tourism to count on in the summer, and manufacturing and exporting to occupy the winters, Hunt has few complaints beyond a wish for "a little more foot traffic" in off months to bring more people into the tasting bar.
But being an Island-based manufacturer is not without challenges, says Hunt.
"We have to bring in all our raw materials on the ferry and ship off-Island. It does add costs, but the extra amount it costs us is worth it because we have the story of being from Victoria, that identity. Where we're from is important."
Epicure, a mother-and-daughter herb and spice manufacturing business now poised to go international, started locally and wants to keep it that way, says CEO Amelia Warren.
The company has a professional relationship with FedEx to address transportation pressures, filling empty FedEx trucks and planes with Epicure products as they make the return trip to Vancouver after deliveries on the Island.
Viking Air Limited, a proud Canadian aircraft producer, is also locally owned. Company president and CEO David Curtis acquired the type certificates of legacy deHavilland and Canadair aircraft — the intellectual property required to produce and certify aircraft — and set the stage for record growth in recent years, from 125 employees in 2007 to over 500 today, says Dom Spragg, Viking's vice president of strategic planning.
"I'd say there are at least 20 stories right around us of businesses that have been operating for a long time but are now seeing hockey-stick growth, because the modern economy lets you add a lot of value globally from wherever you are," says Spragg. "Like Viking, these businesses started out small and now employ dozens to hundreds of people."
Finding, transporting and housing all the skilled workers that such growth requires is a significant challenge, however.
"The bus schedule is not conducive to our shifts," says Spragg. "As a company, we can end up going way out of our expertise trying to address problems like these. It's not necessarily Viking's battle to fight if there is political will to help."
Warren says Epicure has difficulties attracting employees because of the commute.
"We recently increased our starting wage to $15 and have always offered a gas subsidy for hourly home-team members to offset transportation costs."
Mayor McNeil-Smith chairs the Capital Regional District transportation committee, and points out that BC Transit has added eight more buses to its Peninsula routes and plans an additional 700 hours of service to the Swartz Bay ferry terminal. "But yes, everybody would like better transit," he adds.
Cause for Reflection
Sidney is a rare beast: a livable small town with an economic powerhouse in its midst. That makes it all the more important to resolve the housing, transportation and trades/training issues that hinder economic growth in and around towns like Sidney all over the Island, says Juricic.
"These are not municipal issues," he says. "They need a lot of reflection, and the answers won't be the same for everyone. Fundamentally, our region lacks any ability to deal with these big challenges. But if we don't have the discussions, we're going to lose some of these manufacturers. Alberta Calls."
This article is from the June/July 2019 issue of Douglas.