"Canadians love lentils," Ibrahim Hajibrahim says with a laugh when asked which of Saraya Hot Bread's six Syrian food products is the most popular.
Hajibrahim and his wife, Ranim Khochkar, created their food business in May, just months after arriving in Victoria as refugees from war-torn Syria. Their company, Saraya, is named after Khochkar's family's village, which experienced heavy bombing.
Saraya Hot Bread's traditional Syrian recipes include lentil fingers, dolma, hot bread (bread stuffed with spices and red peppers) and muhammara, a red-pepper and walnut spread. One business challenge has been importing the specialized ingredients, such as a particular Mediterranean pomegranate molasses and dried red pepper, from a farm in Turkey.
Other challenges, such as obtaining the necessary licences and finding donated space in a commercial kitchen, were overcome with the help of Karen Short, a volunteer with the Harbour of Hope Refugee Assistance Society.
Short also helped the couple set up distribution through the deli section of several Red Barn Market stores, including Oak Bay, the first location to pick up Saraya. In fact, Hajibrahim can still be found there many mornings offering samples.
"It's immigrants and newcomers who bring new foods to a country," he says. "Many people here haven't tried anything like it before, but 90 per cent of the people who try it like it and buy it. This gives us confidence.
"Sometimes, I worry it won't be continuous — that there will be a wave of business but then it will settle down," he says. "But as sales continue to go up, it makes me want to work harder."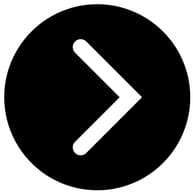 This article is from the October/November 2017 issue.