The rapid rate of change in our world is bringing new opportunities for B.C. businesses to diversify and grow. But how do you know if it's the right opportunity for your company? And if you identify a need in the marketplace, how can you pursue it to build on your existing revenue stream? 
Analyze Shifts in Customer Behaviour
Eight years ago, BCAA took a big detour from its 100-year-old reputation for providing roadside assistance. "We were seeing that younger people didn't value car ownership the same way as their parents did," says Amitis Khorsandi, Evo Car Share director. "It was this moment of, OK, how do we continue to stay relevant as the needs of people change but they still have to get around?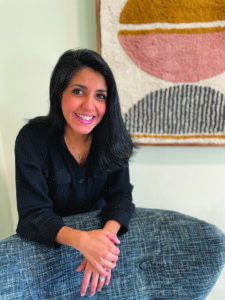 "We launched Evo as a solution that allowed drivers without a personal vehicle, or those in a single-car household that needed to complement other forms of transport, to have occasional access to a vehicle."
Evo quickly became an attractive component of BCAA memberships, with many members signing up solely for access to the car share program. They started with only 250 cars and have since grown to over 2,200 vehicles. Each vehicle is hybrid or all-electric, and is adventure-ready, equipped with bike and ski racks for tackling the B.C. outdoors.
Having found success with this transportation-based alternative to its traditional business model, BCAA is continuing to explore other options as the needs of their members evolve. They're testing micro-mobility transportation opportunities, including a bike-share program currently being piloted with several larger Vancouver companies.
While moving into the car share sector was a bold step for BCAA, they took their time making sure it was right for them and their members. Although there is always a risk with something new, Khorsandi recommends a thoughtful and informed approach to help improve your chances of getting it right.
"Go through the exercise of being very rigorous, doing the research and making decisions that are based on data and research, but also a bit of intuition."
Connect Underserved Markets with Underserved Talent
Care2Talk CEO and founder Jordan Schley discovered a customer need firsthand during the height of COVID. His 88-year-old grandfather, Gene, was living in a care community and facing tech barriers while trying to stay connected to his family during lockdown. Schley created a simplified tablet that enabled his grandpa to easily make and receive video calls from approved contacts. Schley immediately saw the positive impact and created Care2Talk to refine and expand the idea. (It was a 10 to Watch winner in 2022.)
As he was getting easy-to-use tablets into the hands of seniors, Schley soon recognized that communication wasn't the only barrier they were facing. "I think what we did as a society for the last few years was tell seniors, 'Don't leave your house, you'll die,' " he says. "When you're in palliative care or hospice, you get care. When you're in long-term care, you get all the care you need. But if you're living independently or in assisted living, you don't get care."
While many people use telehealth to get health-care access without leaving home, many seniors weren't able to use this stream of care because of tech barriers. Schley did his research to determine what could happen if he brought Care2Talk's senior-friendly communication abilities together with a combination of telehealth and in-person visits to community care facilities. 
Of course, the biggest challenge in launching a new health angle to his business was getting doctors that were already in critical demand on board to provide care for these seniors. Rather than try to attract full-time doctors away from their family practices, Schley identified a different opportunity on the provider side. 
Some doctors in the later stage of their careers were considering retirement because they wanted to work less, but there wasn't a part-time or casual alternative available to them. In working with Care2Talk, they've been able to create a new tier of semi-retirement, working the hours and days they want to without having to retire completely. Care2Talk has also added nurse practitioners, counsellors and other health care providers who were also seeking a more flexible career solution that accommodated their lives.
Build a Scalable Sales Process
Paige Whitehead was volunteering at a music festival when she saw just how many expired glow sticks were left behind by attendees. Traditional sticks use chemiluminescence, or "chemical light" to create their glow, which results in carcinogenic waste. Fascinated by the magic of all-natural bioluminescence since the first time she swam in it, Whitehead wondered if the phenomenon could be harnessed as a sustainable solution. Bioluminescence occurs widely in marine vertebrates and invertebrates, as well as in some fungi, bacteria, and even fireflies. Whitehead went into environmental studies and microbiology at UVic in pursuit of this goal, taking some time away from her degree to create her first prototype. Soon, Nyoka Design Labs was born.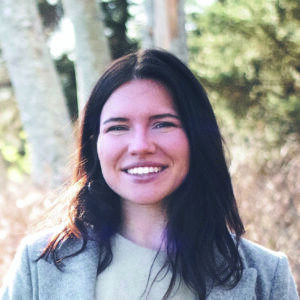 CEO and founder Whitehead and her team successfully achieved her goal by creating the Light Wand, a biodegradable glow stick alternative that achieves its non-chemical illumination with bioluminescence. Originally looking to engineer glow sticks that would last for four hours, Nyoka continued testing and redesigning, engineering a product that can last up to 48 hours with a slow-release formula.
As the glow time grew, so did the range of potential business opportunities available to Nyoka. "When we were looking at festivals, the volume per order was really quite small," says Whitehead. The range of potential markets they could focus on next included a vast range of industries currently using chemical luminescence products, with potential uses in aerospace, safety, military, diagnostics and more. 
A serendipitous confluence of sustainability laws, media attention and timing all came together to float the marine industry to the top of Nyoka's priority list. They developed the Bio Stick, a marine-biodegradable fishing lure activated by ocean water. With bioluminescence in a powder form, Nyoka can ship out more lures with less weight, which take up less of the precious limited space on board boats. 
As traditional lures are made of plastic that can release toxic chemicals into fish and the ocean environment, switching to Nyoka's lures also helps fishers maintain the sustainability certification required to get higher margins for their catches. "The customers in marine are so ideal for us because they buy almost the same amount, if not more, every single year. It's an essential use for them and they have good outcomes for their profitability. 
"One of the challenges in technology startups is you can do so much. It's hard to choose. So we started stacking up all the reasons for why we should go into any given market." She recommends that everyone considering a new industry or market go through the same process, to hone in on the opportunities that have an "almost painful need" combined with a fast, consistent sales cycle. 
Prepare Yourself
Bradley Morris has been operating Majik Media from Salt Spring Island since 2016, collaborating with artists to create innovative media and course content. He has also learned directly how challenging it can be for artists to earn a living within mainstream distribution models.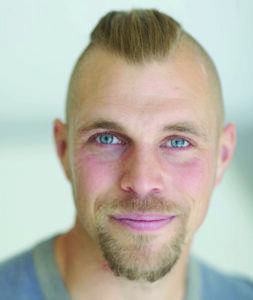 "I had a traditional publishing contract for a book in the past. Traditional publishers pay the authors five to 10 per cent, so you make nothing," Morris shares. "Big companies are basically sucking as much profit and creativity from artists as possible and paying them as little as possible so that they can benefit as much as possible." 
He decided to do something about it, creating Majik Kids, a fair-trade publishing company focused on producing audiobooks for children that are like "movies for your ears," as well as printed books. The key difference in the Majik Kids publishing model is how revenues are split and shared.
"After book printing costs, we pay our authors and illustrators 50 per cent of the revenue from book sales, which is massive. We're trying to create a new model that honours the creators and the gifts that they're here to give the world because imagine a world without art!"
As an experienced entrepreneur, Morris was pragmatic about adding this new sub-company to his Majik Media portfolio. "Before you take action on the new idea, you're never going to know the whole picture, but you want to be able to visualize the end, see the steps that you have to take to get there. And you want to be realistic about what it's going to take to get version 1.0 out into the world."
The new publishing company has already created work for more than 70 artists and authors on Salt Spring Island, which has required an extensive amount of Morris's time and effort. He encourages other business owners to keep all of the variables in mind when they're considering a new addition to their company. 
"Do you have the bandwidth for that right now? Are you well enough resourced mentally, emotionally, physically, to be able to do that? Because no matter what you decide to create in the world, it's like climbing a mountain. It's going to wear you out; you're going to come up against unexpected hurdles that you have to overcome."
One sentiment all of these businesses share is that they're glad they took the calculated risk of stepping into new revenue streams. They're also grateful to have support, whether from the inside like the BCAA, or from innovative funders like the Thrive Impact Fund, which invested in both Nyoka and Majik Kids. If you do your homework, put resources in place and gather supporters, a new direction may be just what your business needs.