Nominate your business — or a business you admire — for the 2021 Douglas magazine 10 to Watch Awards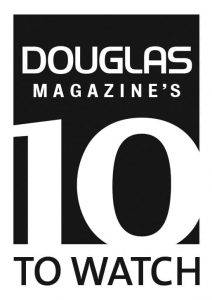 Are you a new and innovative local business that is 3 years old or younger? Do you know a Vancouver Island-based business that deserves to be recognized?
If so, you, or they, could be a candidate for our popular annual 10 to Watch award competition which recognizes the best new businesses on Vancouver Island.
Nominations are now open, with a deadline of January 8, 2021, at 5pm. Read the Rules and Regulations and then fill out the form below.
The exposure winners receive through 10 to Watch gives them well-deserved applause, builds brand recognition and shines the spotlight on the Island's spirit of innovation and entrepreneurship. For the list of 2020 winners, click here.
On January 11, 2021, each nominee will receive an application form to fill out and submit by January 31, 2021. The application form includes details such as a short biography, indicators for success and how the business contributed to the community and/or environment.
Winners of 10 to Watch will be recognized will be showcased in the June/July 2021 edition of Douglas magazine.
"Winning 10 to Watch gave me the courage to make some big decisions for the company — like leasing our new headquarters … it was like a nice shiny piece of jewelry on the business that we could use for a conversation piece!" — Kimiko Foster, founder of Miiko Skin Co.
If you have any questions about the nomination procedure, please read the full procedure here, email us at info@douglasmagazine.com or call us at 250-595-7243.
Fill in the form below to nominate a business for the 10 to Watch Awards 2021