As a developing entrepreneur, you know — or at least you should recognize — that you don't have all the answers. This is where mentorship comes in. Typically, a mentor is someone who's 10 or more years deeper into the game than you are, and in possession of knowledge and experience that can help you avoid common pitfalls, anticipate challenges and deal with the changes that growth brings.
"There's nothing that replaces that personal connection and personal advice that you get from a mentor," says Greater Victoria Chamber of Commerce CEO Catherine Holt. Not only can a mentor help you with one or more aspects of your business by providing information and expertise, says Holt, but they can also connect you with others who can provide knowledgeable guidance.
"I think the biggest value I've received over the last few years is revealing the things that I didn't know I didn't know," says Luke Taylor, founder of Loomo Marketing.
"Normally I take advice the first time, because I prefer to learn from other people's mistakes instead of making my own. I'm happy to adopt other people's successful patterns."
For Taylor, it's working: Loomo has exploded off the launch pad since Taylor brought a partner and staff on board in 2015, when two big contracts demanded more services than he could deliver as a branding specialist. Now with offices in Calgary, Vancouver and Victoria, Taylor still keeps his ears open to the wisdom of those who have gone before.
What Should You Look for in a Mentor?
This one is easy: fit. Let your interpersonal intelligence guide you: Is there a rapport? Do you sense the other person's interest in your business and in your questions? Do you respect and admire what that other person has achieved so far in their career? Can you learn from this person and grow as a result of the relationship?
Mentorship should only occur between people who genuinely like and trust each other. And don't get hung up on age: sometimes a younger person might have a deeper experience base in an area that you lack.
How to Find a Mentor
Mentors can come from anywhere, and they don't necessarily have to be in your industry. Many businesses share common challenges regardless of sector: establishing funding, hiring great people, planning for growth, health and dental benefits, marketing — you get the picture. Here are a few places to start:
Your own network
Taylor has benefited greatly from an older family friend who built a successful engineering company that was eventually acquired by a much larger group. "Now he goes around the world mentoring business owners and teaching them how to grow a successful business," says Taylor. "But because he's known me for so long, he offers me these insights that he charges other people for, pro bono. And I appreciate his amazing advice."
Networking events
Mingles and networking evenings are ideal for meeting people who can help with your next step. But you've got to come with the intent to expand your reach — it's no good to just hang out with the people you know. Be sure to circulate. And do make a point of being interested in other people's gigs, too, and not just selling your own. Often you end up exceeding your own goals when you look for ways to be of service to others. Get practised at introducing people who you feel could benefit from being connected to each other. It's a great networking skill, and one that Robyn Quinn has mastered in her efforts to champion others — particularly women — in science and tech.
"A champion would say, 'I'm going to introduce you to Robyn,'" says the president 
of Big Bang Communications and founder and COO of Big Bang Analytics. "'I think Robyn might be able to help you, and if she can't, she'll probably introduce you to the right people.'"
Structured mentorship events
Events like last August's rooftop gathering [see below] are an efficient way to spread awareness of new businesses among the pool of existing experienced business owners. An ordered program and a presentation element also provides an opportunity for mentors to approach potential mentees with a much greater understanding of where there might be a fit.
Be a Rock Star Mentee
MBA and professional programs often try to pair experienced members of the business community with students, but many mentors find this an artificial and inappropriate way to guide new entrepreneurs. Potential mentors turn off the moment they sense students sniffing around for a job.
"What people don't understand is that it's a two-way street," says Quinn. "You don't just have mentors on a shelf as if they're all a bunch of cute toys, and 'Here we'll take this one down and give it to this person, and we'll take this one down and give it to that person.'"
The mentee has got to have something to offer, too; a mentor typically expects some sort of return for their investment. But contrary to a monetary expectation, most mentors want to feel that they've contributed to someone's improved navigation of business, which in turns produces a better product or service. Sure, someone who supplies you with seed money may in fact be one of your mentors, but true mentorship is a philanthropy of knowledge more than anything else.
Any owner of a small- or medium-sized business will say it's the network of people they've built up around them that helps them navigate the millions of challenges that come with the territory. A lot of time and effort go into building that network. If your mentor gives you the keys to that group, you are holding gold dust in your hands.
"That's an invaluable asset," says Holt. "When you're starting out, that takes years to build. So if you can leapfrog from starting your company to inheriting a strong network of advisors from somebody who's solved all those problems, that's a huge step up in your success."
And the final word? Just one: reputation. Victoria is a fast-growing city, but business in this town still operates on word of mouth and a proven track record. Pick your people well, provide them with value, and prove that you're a worthwhile investment. 
Even More Tips
Make good on your participation in a mentoring relationship. "The person who's getting advice has to trust it's good advice or it's not helpful," says David Green, president of Carmanah Management Corporation, who actively mentors entrepreneurs in the tech and social innovation sectors. "On the other end of it, when you put time in and suggest things to people, you are trusting that they're going to follow through. If you put your time in and provide suggestions and so on, if nothing happens that's frustrating."
Don't imagine your mentor can solve all your issues. Cultivate a net of mentors who can provide guidance across your points of need. For example, one expert may be your go-to for HR concerns, where another person's experience can help you figure out how to scale your idea.
Choose the right mentor for the right time. "You don't have the same mentor for the whole journey," says Big Bang's Robyn Quinn. Not only do you not want to put that kind of pressure on one person, but you also want to gather expertise from a number of different areas. Variety is the key.
Don't blow a connection. If you've developed a relationship with an awesome person who is ready to introduce you to people on their contact list, then honour the value of that. "If you give one of your treasured connections to someone," says Green, "and if they mess that up by bothering them or not following through, the whole thing sours and you don't want to tell them your next connection."
---
Pitching For a Mentor
Last August, dozens of mentors gathered on a downtown rooftop to enjoy local beer and listen to pitches from new startups looking for mentorship. The event was a collaboration between VIATEC, UVic's Innovation Centre, the South Island Prosperity Project, Island Women in Science and Technology, and the Victoria Chamber. It offered 90 seconds of air time for each potential mentee to present themselves to more experienced business people. Networking followed, bringing potential mentors and mentees together in an organic, already-informed way.
"I thought [the event] was so valuable and it really demonstrated leadership," says Robyn Quinn of Big Bang Communications. Quinn admits she has grown impatient with the typical scenario of simply being asked to mentor students in post-secondary business programs.
"The thing is, [mentees] are all asking the same busy people to mentor them — you know the saying 'If you want something done, ask a busy person'? And so it was good to get together and say, 'How can we create a realistic mentor pool? How can we create something that will serve all of us and would actually create a mentor community?'"
---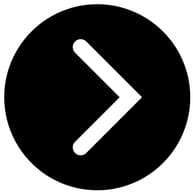 This article is from the December 2017/January 2018 issue