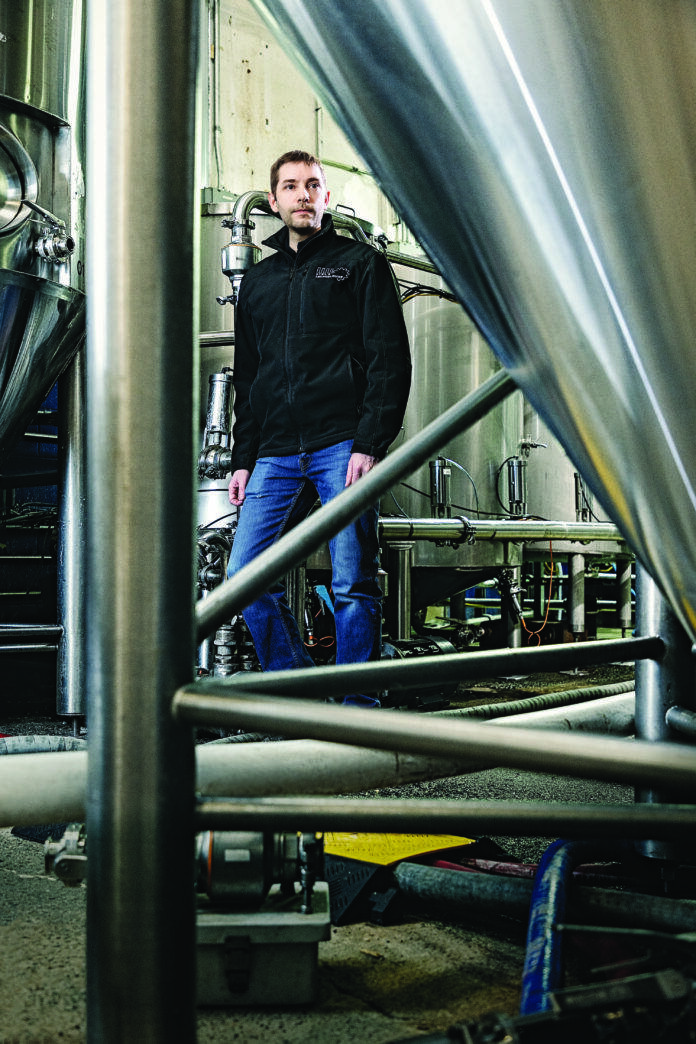 A while back, Denman Island Chocolate had a problem. Unlike Hershey, Nestlé and the other big guys, they had a small, tedious packaging line and labels that didn't want to cooperate. But there was no commercially available solution.
Enter Mike Viala, perhaps Victoria's only craftsman specializing in custom light-industrial machinery. He devised a system using suction cups to handle the labels, and the problem was solved.
Viala is an inveterate tinkerer with an interest and expertise in several fields. He holds a bachelor's degree in electrical engineering from UVic and a diploma in mechanical engineering from Camosun College, where he earned several awards for his creations, including Best in Show. He now owns and manages Viala Technologies, where he creates unique fabrications that solve thorny manufacturing problems for smaller manufacturers in Greater Victoria.
"My work is a combination of mechanical, electrical and software challenges," he says. 
Viala's workshop is littered with stainless steel parts, motors, wiring and various works in progress. Some of the prototypes are proprietary and therefore hush-hush. No project is the same, and because they're one-offs, each presents a new set of challenges. 
For Rockland Scientific, he developed a machine that calibrates turbulence, essential in the study of climate research, erosion study and fisheries management. For VitaminLab, he is developing a "Smart Lab" that allows production of vitamins and supplements in small quantities and on demand. 
One of his longtime clients is Phillips Brewing & Malting Co., where Viala has worked with Matt Phillips to develop one-of-a-kind solutions to improve quality, reduce waste and operate more efficiently. These include programming the malt plant and automating the CIP (clean in place) system used to clean and sterilize Phillips' huge brew tanks. At one point he even offered to automate the mashing and fermentation processes. (Phillips demurred.)
But perhaps Viala's favourite project, begun when he was still a student, is the Growlermatic, a token-operated, self-serve beer dispenser. Who says mechanical engineering can't be fun?