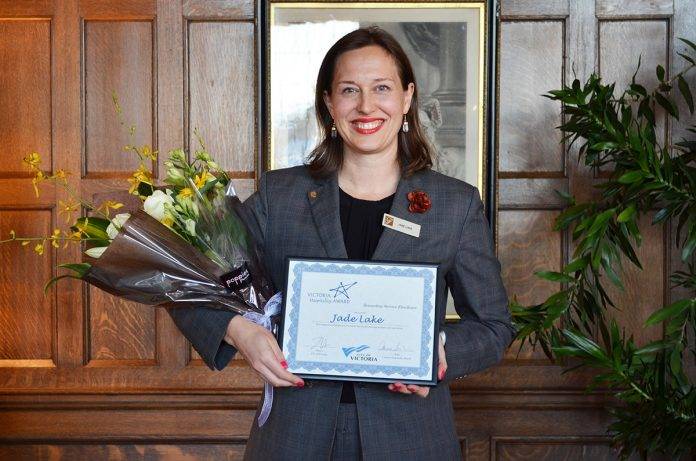 The Victoria Hospitality Awards committee recognized Jade Lake from the Fairmont Empress for her outstanding service in creating an above and beyond memorable moment for one of the hotel's guests and his girlfriend.
Fairmont colleague David Marshall nominated Jade with the following story:
"A guest bought a gift for his girlfriend, a "Fairmont Version" Monopoly game. The challenge put to us was "no wrapping paper". Enter Jade, using only city
maps and brochures she created amazing themed wrapping for him. Wrapped and delivered it. They were AMAZED!"
About the Victoria Hospitality Award program
The Victoria Hospitality Award program was founded in 1994. A not-for-profit society was formed with a mandate to recognize individuals from the Greater Victoria area for outstanding hospitality. Outstanding hospitality is defined as a random act of kindness that goes over and above the expected to meet the needs of an individual.
Committee members meet monthly to review ballots received and to select a winner. Monthly winners are presented with a signed Victoria Hospitality Award Program certificate, a letter of commendation, a City of Victoria pin engraved with the winner's name, and numerous other gifts from Committee members representing various sectors of our community. The Society hosts a Special Event annually to honour all nominees and monthly winners.
Nomination ballots are found online at Tourism Victoria or at victoriahospitalityawards.com.