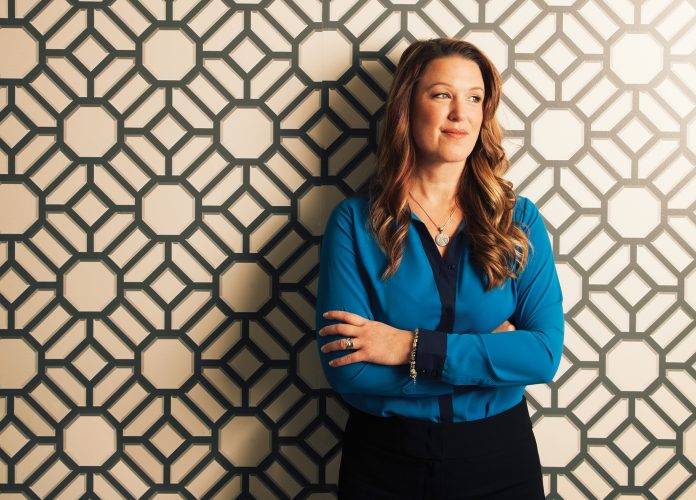 The brains at FunctionFox figured out early in the APP game that if you accurately and easily track time and projects, your creative company can move faster and worry less.
Douglas looks at the big idea of one of Victoria's most successful tech-solution exporters.
Fifteen years ago, Suburbia Studios owner Mary-Lynn Bellamy-Willms visualized a better way for small creative companies, like her own Victoria-based advertising agency, to track time and projects. Not satisfied with the limited options out there, she decided to create her own web-based solution, called TimeFox, and founded a brand-new company to take the in-house app global.
To head up the new company, dubbed FunctionFox, Bellamy-Willms appointed Corina Ludwig, who had recently joined Suburbia, bringing with her 25 years of experience in the design and advertising industry with large firms in Calgary and New York. They soon added two additional partners: Solveig McTrowe as VP of customer service and Tor Henning (Tor-H) Sonvisen as chief technology officer.
McTrowe had previously worked with Ludwig in Calgary and shared FunctionFox's vision for helping small creatives run more efficiently, and Sonvisen had the necessary expertise with database and Internet app development to roll out TimeFox on a global scale.
Today, TimeFox is the leading solution for advertising, graphic design communications and other small creative companies worldwide. Local clients include Redbird Communications, Atomic Crayon and The Tartan Group. With a team of 27 "foxes" that serve hundreds of thousands of users in 120 countries, FunctionFox is a local company with a big global impact.
You've Come a Long Way
To understand how truly innovative FunctionFox is, let's go back in time 15 years to when the company launched its web-based technology. Back then, telephone banking was all the rage, and Google headquarters had barely graduated from Susan Wojcicki's garage. In terms of web-based technology, the business world was just emerging from its version of the Dark Ages.
"It was a very challenging time to develop web-based software," admits Bellamy-Willms, "but all the indicators were there. Although a large part of the U.S. did not yet have high-speed Internet connections when we launched, we were confident that this would develop quickly. Tor-H [the CTO]was a magician and made a product where the customer experience was good, even without speed."
After hundreds of phone calls to other small creative companies, Ludwig and Bellamy-Willms knew there was a huge market for a product that could track project time and budgets, prevent scope creep and create quick estimates. But how did they literally take over the world with a product that started as an in-house tool?
"There's no secret sauce here, other than a lot of hard work and determination," says Ludwig, who explains how they focused their marketing efforts on small creatives close to home the first few years, building a client base across North America. They kept their product simple so clients could get started immediately. They also made TimeFox available by monthly subscription with no annual fee, with pricing based on the number of users so that the product could grow with the company.
"We had a salesperson on our team originally from the U.K. — so he heavily targeted that area and when we started to get traction, we added another salesperson to that region and started advertising over there," says Ludwig. As they became successful in one area of the world, they expanded to others, including Australia and New Zealand.
"We started buying more global lists and marketing to them. It was a slow process, but referrals started coming in and the word started to spread."
At the same time, online technology took off. "In the fifth year of operations, everything shifted," says Bellamy-Willms. "We were excited to be a part of the evolution (or was it a revolution?!) of online software as a service."
6 Secrets to Success from Function Fox President Corina Ludwig
Stay true to your company mission.

Define and know your market. Target all resources and training to that market. Don't try to be everything to everyone.

Hire the right people, and fire quickly when employees don't work out.

The company's vision, goals and market all need to be communicated to employees and then to customers.

Compensate your employees well; listen to their needs. Set goals and give new opportunities to grow and learn.

Develop a good, solid product that is simple and reliable. 
How to Outfox the Competition
Ludwig credits a big part of their worldwide success to their first-hand knowledge of the challenges faced by small creative companies. "We know our niche, and devote all our resources and training to serving that market."
She says their targeted focus sets them apart from their competitors, who "try to be everything for everyone." She says niche orientation also creates their ability to go "above and beyond at every possible opportunity," winning thousands of "raving Fox fans" as clients who value the fast and personalized customer service they consistently receive. "We still say today, we've built this company by one conversation at a time."
Many of their clients, she says, claim they would not be in business at all without FunctionFox.
"After the earthquake in Christchurch, New Zealand, one client was able to keep their business running from home because we had all of their data stored on our system," Ludwig notes. "This is a major advantage of a web-based program."
FunctionFox also offers hundreds of resources and even free business advice to help clients succeed. It's another huge value-add that keeps the company ahead of the pack.
Atmosphere Matters
The company's team works from a space that's as creatively designed as the company itself. With features like glass dividers, living walls, a full working kitchen and a private "chill room" where anyone can retreat for private meetings or a few minutes just to relax, FunctionFox headquarters provides maximum comfort in chic, modern style.
Do the cool surroundings increase productivity and job satisfaction? You bet, says Ludwig.
But there's a lot of substance behind the style. If you want to remain an industry leader, she says, "you need to hire well, fire quickly when things don't work out and always take employees' ideas and needs into consideration for everything from workplace design to selecting new members of the team.
"We look for employee diversity, not just job skills," Ludwig explains. "What can the candidate bring to the team that someone else can't? How can they contribute, and how can they give back?"
Forward Thinking
So what lies ahead for this forward-thinking company? "We're in the process of releasing a new and improved product interface and updated FunctionFox brand," says Ludwig, adding that the company's main focus will always be helping small creative companies succeed. "It's taken a lot of hard work and dedication, but the passion and reward of helping other creative companies has always been at the forefront."
You can learn a lot about companies from their branding, and the fox theme is everywhere at FunctionFox headquarters, from the terminology to the décor. But why did they choose a fox for their namesake and mascot?
"That's easy," says Ludwig. "Foxes are clever, creative, friendly and memorable."