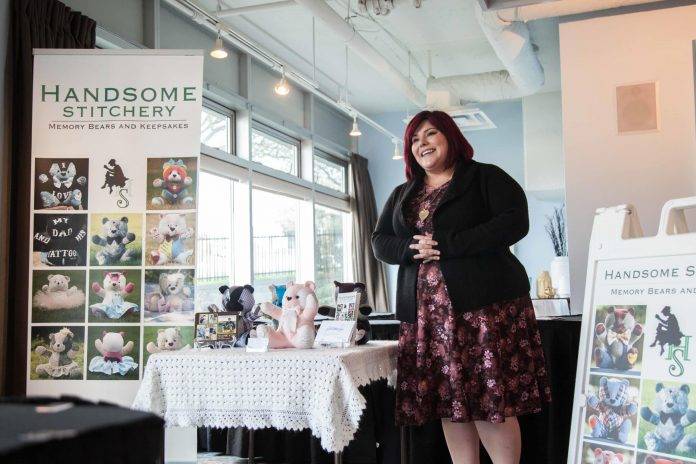 If a business owner wants to get their idea in front of the investors on CBC's Dragons' Den, it needs a real hook, according to executive producer Tracie Tighe.
The show's producers held open auditions in Victoria on March 5 at the Parkside Hotel, searching for companies to make pitches to the six Canadian business
moguls who make up the Dragon panel. Eighteen different Island companies made their case to be sent to Toronto. Tighe was clear on what the show is looking for.
"We could litter the country with all of the footage of people with boring tech companies and distribution services and things like that," she says. "The thing to remember is that it's a TV show and it's entertainment. Yes, you're going to need to back it up with some good business figures, but you're not going to make it to TV unless you've got a great personality and a great story to tell."
One entrepreneur hoping to tell her story to the Dragons is Alicia Vanin of Handsome Stitchery, a company in Nanaimo that offers unique memorial gifts, including grief support bears made from the special clothing of deceased loved ones.
"My ask was for $25,000 for 20 per cent of the business," says Vanin, who shared that as a small business owner from the Island, it was a bit of an awakening to face off against a big-time producer. "I think it went well. I don't come from a business family or have a lot of mentorship available to me. While it would be great to get the $25,000, what I'm really looking for is some help figuring out how I take this to the next level."
Getting through the auditions is no guarantee a business will get on air or make a deal. The show's producers expect to audition around 3,000 people this year for just 250 slots on camera.
"We're the match-making service," Tighe says. "We bring in the entrepreneurs and we put them in front of the investors. What happens at that point is up to both sides. We create the show based on that meeting, on whatever happens there. It's a bit of a ride every time."
This article is from the April/May 2020 issue of Douglas.