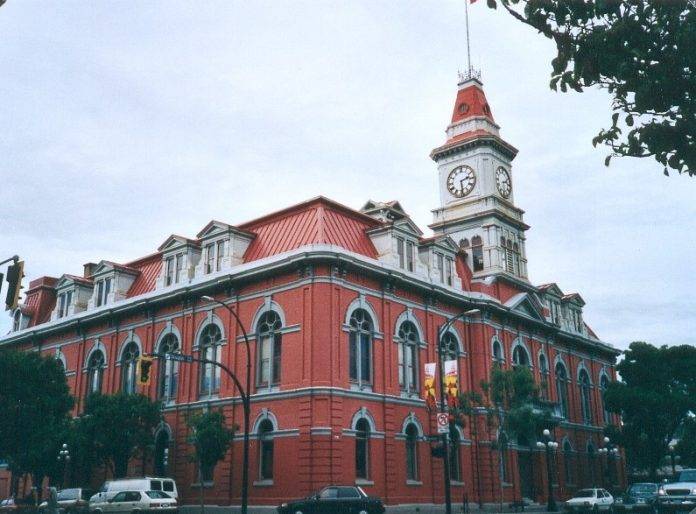 Would you like a 55 per cent pay raise?
So would Victoria City Councillor Ben Isitt, who put forward a motion in October asking City staff to look into the costs of paying each councillor the same as the median income of City employees. The motion was then amended to direct staff to seek public feedback, which they did through an online survey as part of the City's 2020 financial planning process. The survey question read:
"Do you agree with adjusting annual salary and benefits for members of council to $70,100, equivalent to the median income of a City employee (excluding police and fire)? This would result in an increase of approximately $25,700 per Councillor annually, for a total of $205,600 additional remuneration per year for all of Council."
If approved, this would take each city councillor's pay from $45,384 plus benefits to $70,100 plus benefits for a three-quarter time position. No mention was made of the mayor's salary.
One rationale for this is that councillors are paid to work three-quarter time but are actually working full time. "It strikes me that if we want to attract professionals and others," Isitt said in a November 15 Times-Colonist article, "and not just have very wealthy people serve on council, I think we do have to set the compensation at a level that younger people wouldn't see it as a huge penalty if they're going to take time out of their career."
I don't begrudge some kind of salary increase for city councillors. They have not had a raise (beyond the cost of inflation) for more than a decade and lost a major perk in January when the feds took away the tax-free status that applied to one-third of their salaries. They're a hard-working group with a great deal of responsibility in a city that essentially acts as the core for the entire Capital Region.
Nevertheless, an "ask" of 55 per cent is audacious — especially when police have repeatedly asked for an increase — and would place them among the highest paid councillors for cities of Victoria's size in Canada. The increase would also raise them head and shoulders above their counterparts in Saanich, who voted themselves an increase of 11.47 per cent, taking councillor salaries from $41,309 to $46,047.95.
"I'm amazed that running for council is now based on salary rather than volunteerism and commitment to the community," Saanich Councillor Judy Brownoff told me.
It's not that $70,100 is a huge salary in the ultra-expensive city of Victoria, but the optics of such an increase are entirely wrong in a time when many Victoria constituents struggle to afford childcare, rent or mortgages, property taxes (which are going up again) and even to achieve a living wage while working full time (or in multiple jobs).
According to Statistics Canada, the current median salary for someone working full time (for a full year) in Victoria is $49,464. What is needed is a review of councillors' duties. If the job really can't be done in three-quarter time, increasing councillors' salaries to the median wage of the average Victorian (not City employee) sounds reasonable, especially given some councillors, including Isitt, receive compensation for roles on the Capital Regional District board.
A city's tone is set from the top. In these times, proposing a 55 per cent pay raise strikes me as tone deaf.
This article is from the December/January 2020 issue of Douglas.