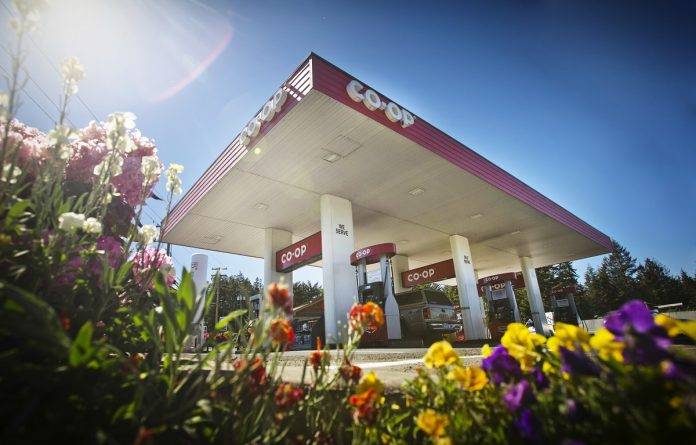 Peninsula Co-op is this year's title sponsor for the Douglas 10 To Watch Awards. A company that has made it their goal to give back to the community for over 40 years, the Douglas team could not be happier to have them back as the title sponsor.
As we all eagerly await the 2019 winners announcement, we chatted with Lindsay Gaudette, the Marketing & Community Relations Manager of Peninsula Co-op, about the value of local business and her experience with a past 10 to Watch winner.
Why did your business choose to sponsor the 2019 Douglas 10 To Watch Awards?
"Having sponsored these awards for several years, we're honoured to be on board again to help celebrate the 10th anniversary of highlighting new local businesses. These inspired and engaged innovators help shape the communities in which we live and work and it's important to embrace them."
What do you think is the most rewarding part of supporting local, up-and-coming businesses?
"Over 40 years ago, a small handful of local residents started Peninsula Co-op, who is now owned by over 100,000 members. It's been the support of the local community that has helped our business to grow and thrive and it's important that we do the same for other local businesses."
Do you have a notable experience with any of the past 10 To Watch winners?
"Personally speaking, I was fortunate to attend the Soroptimist Flavour of Chocolate event last year and Toque catering was one of the contestants. While all of the food was delicious, Toque's was my favourite and they were tied for first place in the competition. For someone new to Vancouver Island, it's clear to me that they're one of the best in the business."
Explain you and your businesses' connection to entrepreneurs and businesses in the community.
"As a local company, we work with local suppliers whenever possible. Not only are the goods and services just as good if not better, but it's wonderful to know that we're directly supporting people right here in our own backyard."
Douglas would like to thank all of the 2019 sponsors supporting the Douglas 10 To Watch Awards – together we can celebrate the innovative, up-and-coming businesses who are excelling on Vancouver Island.