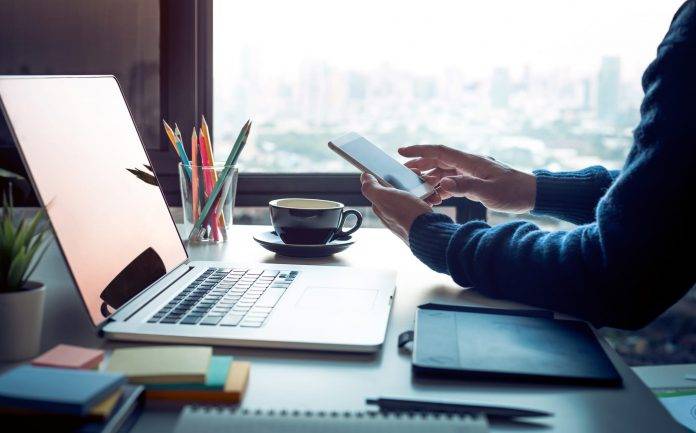 Whether limp, clammy or bone-crushing, the welcome handshake of business etiquette often went wrong. But it took a pandemic to make this out-dated greeting a thing of the past. Handshakes aren't the only protocol that changed. Sheenagh Beadell, partner at Chemistry Consulting, shares her tips for the new business etiquette.
Business Etiquette Tip #1: Determine Protocols Prior to Meetings
"Email those attendees so that they have a better understanding of what's expected," recommends Beadell. "Is a mask required? Where is the sanitizing station? No handshakes. Bring your own water."
Business Etiquette Tip #2: You Can be in Control of the Way You are Greeted and How You Greet Others
"We are seeing so many variations now since COVID, and depending on the environment, it's anything from a namaste bow to a fist pump to a simple hello," Beadell says.
"Your own body language sets the stage for that very easily and keeps the sometimes awkwardness at bay. For instance, if someone you know approaches you, simply clasp your hands, either in front or behind you, and nod to say hello."
Business Etiquette Tip #3: Take the Responsibility to Move
"As our world is relaxing a little more, people can easily slip unintentionally into your space," Beadell says. "If you feel uncomfortable with someone being too close to you, it's polite and perfectly acceptable to remove yourself to somewhere you feel more comfortable, within the meeting space, with a quiet word of 'I think I may be a little too close for your comfort.' This way, you take the responsibility to move without embarrassing them."
Business Etiquette Tip #4: Bring Professionalism to Zoom Meetings
"If you are in your pajamas, do you really want everyone to see that?" asks Beadell. "Ensure that the technology platform you will be using works well in advance of your meeting. Make sure you are in an internet-strong and private location. Test your camera to see what others will see. Be respectful of the person who is speaking. Try not to speak over them.
"I recommend asking everyone to keep their mics on mute (red on screen) and only unmute (green on screen) when they need to speak," she adds. "That tells the participants, firstly; who wishes to speak and secondly; it eliminates all the background noises, which can be extremely distracting."
Continue Reading: Work from Home Economy Might be Here to Stay