It's been in the works for over a year, and now Viktoria Csanicz's virtual dream has now become a virtual reality. The Executive Director for Attractions Victoria has created a way for tourists in Canada and around the world to experience the adventures the city has to offer in an online format.
Under her leadership Attractions Victoria has unveiled a new webpage and platform that will allow people to experience a virtual walk through of stores, restaurants, and other attractions. Funded by Destination BC with support from The City of Victoria, The Greater Victoria Harbour Authority and the Vancouver Island Film Commission, the Virtual Tour program has 20 participants as of its launch date on August 30, utilizing Matterport 3D imaging to create the self-guided virtual walk-through.
The idea is to support the the digital readiness of BC's tourism industry, as well as  destination and product development. This page, Csanicz says, is the first in Canada of its kind, built to enhance the tourism experience while help businesses modernize their offerings.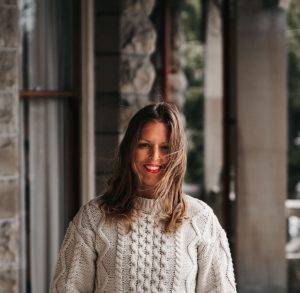 Csanicz came up with the concept in the early days of the pandemic, combining her videography experience with her passion for supporting tourism businesses. "We needed to pivot quickly," she remembers, "and we realized a lot of businesses, especially in Victoria, were very behind with digitalization, having relied on foot traffic for so long. The downtown core was the first place to empty, so that sparked the challenge of what we could help these businesses get digitalized in a way that is beneficial for the whole community."
She saw how the real estate industry pivoted to online virtual showings, and that sparked the idea for a similar program for attractions. "I thought, how cool would that be if we had basically a digital twin of the city so that when people are planning trips, or if they want to buy something directly from the attractions, we can be able to go into these experiences, walk around and look around. It's very different than an online store because it's a very immersive experience."
While the page is owned and operated by Attractions Victoria, businesses don't have to be a member to apply. There's a nominal fee to be included on the virtual map, and Csanicz says her organization will help businesses obtain the virtual footage they need. "I wanted to create something that is good for the whole community," she says, "and make it accessible for everybody."
Not only does Csanicz envisage this as a useful tool for tourists, but also for the businesses participating. They're able to sell products and services from within the platform, while would-be visitors can build an itinerary for in person experiences (pandemic protocols allowing) that is emailed to them for later use.
"This makes us stronger as a community," she says, "because how cool is this right? Like if you're looking to go somewhere and you live in New York and ask what should I do in Victoria? Now you can go click on all of these places and walk around and get an idea of the region before you arrive."
Csanicz is grateful to Destination BC for their funding support, and says she intends to apply for more grants and funding to ensure as many people can participate in the virtual tour program as possible. She hopes to grow it to 50 businesses over the next year, then to a hundred, and so on, until everyone who wants to participate has had a chance to do so.
Attractions Victoria had to pivot their usual Tourist In Your Own Home Town program in 2021 because of the pandemic, choosing instead to focus on their Support Local This Summer event. They are hoping they'll revive the popular BAT next year, and are currently meeting with potential partners. "We're hoping for the best, and if not, then we'll probably create a lot of virtual experiences for people, which we're now well equipped to do."