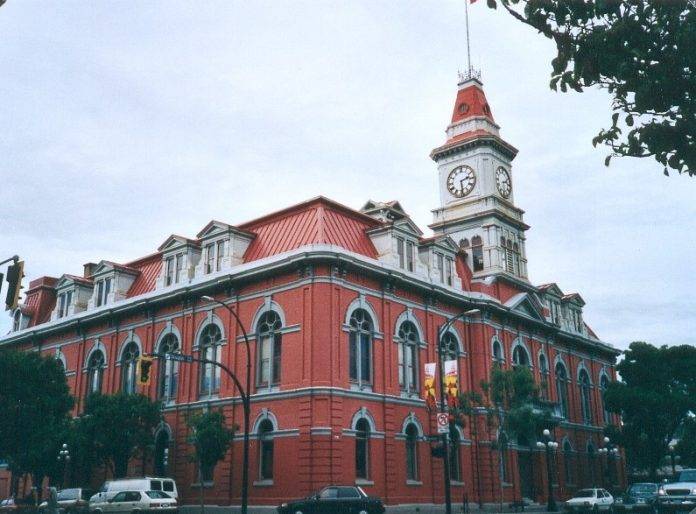 There are all kinds great things to do and places to visit while you are in Victoria. Here are some of the most popular choices.
Golfing — Superb golf is a Victoria specialty and one of the many reasons vacationers choose Victoria as a destination. Within about an hour's drive of the city, there are more than 20 courses to choose from, some designed by the biggest names in golf (Bill Robinson, Jack Nicklaus) and all featuring top-rated facilities and stunning scenery.
The Great Outdoors — Hiking, mountain biking/cycling, kayaking, surfing, diving — there are many ways to enjoy Victoria's spectacular natural beauty and, thanks to the mildness of the climate, most of these activities are year-round. Excellent guided kayaking and diving adventures are available, as well as rentals if you want to go on your own. Surfing is especially popular in the winter when experienced surfers ride the waves in the Sooke/Jordan River area. Mountain bikers enjoy the challenging trails at Hartland Mountain Bike Park, and cyclists find scenic routes in all parts of the region (see below).
For hikers, Victoria is a paradise of opportunities ranging from short beach strolls to multi-day treks coastal parks, such as Juan de Fuca Provincial Marine Park and the West Coast Trail in Pacific Rim National Park Reserve. Top parks for day hikes include Goldstream Provincial Park, East Sooke Regional Park, Mount Finlayson, and sections of the Juan de Fuca Marine Trail.
Scenic Views — Mount Douglas Park has a hike-to or drive to summit (699 feet) that grants 360˚ views of the whole city, ocean, and mountains. Mount Tolmie also has an excellent drive-to viewpoint within city limits. Dallas Road is the city's designated "scenic route" and starts at Mile Zero in Beacon Hill Park, the city's oldest and largest municipal park; just follow the roadway along the coastline for incredible ocean and mountain views, as well as access to beaches and parks along the way.
Whale and Wildlife Viewing — Tours by zodiac or covered boats to see the 80 or so killer whales (also called orcas) that live off Victoria's coast are definitely one of the most thrilling and recommended visitor activities. Opportunities to see whales peak from May to October when the whales are closest to shore. Other wildlife you are likely to see include sea lions, seals, dolphins, porpoises, and a variety of sea birds.
Fishing — For decades, Victoria has been offering premium year-round saltwater fishing for salmon, halibut, and crab. Charter operators working from several marinas in and around Greater Victoria offer half-day and full-day guided trips, including equipment, guide, and fish preparation and packaging.
Cycling — According to Statistics Canada, Victoria the Cycling Capital of Canada. Many streets have cycling lanes and an excellent network of established routes connects all parts of the city. The 55-kilometre, vehicle-free Galloping Goose connects downtown Victoria with the West Shore communities and with the Saanich Peninsula. The Seaside Cycling Route follows streets through downtown and into some of the city's prettiest neighbourhoods. The Peninsula Trail System includes a series of routes, the most popular of which is the Lochside Trail that connects to the Galloping Goose and leads all the way to Swartz Bay ferry terminal just north of Sidney. Bicycle rentals and guided tours are available.
Browsing Shops and Galleries — Vancouver Island is home to a great number of artists, artisans, and designers, and the best work of this vibrant creative community is displayed in the boutiques and galleries throughout the city. Made-on-the-Island treasures range from fashions, jewellery, furniture, home accessories, giftware, and foods to paintings, pottery, sculpture, and all kinds of unique crafts. Victoria also has an array of shops featuring imported giftware, big-name fashions, and other international products.
You'll find the highest concentration of shops and galleries in the downtown area, especially on Government Street, Lo Jo (Lower Johnson Street), Broad Street (including the Bay Centre), Douglas Street, Antique Row (Fort Street), and in Old Town, including Market Square and Chinatown.
In addition to the Bay Centre downtown, major shopping centres include Hillside Centre, Mayfair Centre, and Tillicum Mall. Oak Bay, Saanich, Esquimalt, Sidney, and the West Shore also have their distinctive downtown shopping areas.

Winery/Culinary Touring — Get a taste of the real flavours of Victoria and Vancouver Island with visits to local wineries, cideries, breweries/brewpubs, and farms. Many of the properties welcome visitors for tours and sampling, as well as on-site shopping. Guided winery tours that include several properties are also available. Fully guided culinary tours are a delicious adventure highlighting the best of local wines, brews, and food.
Other Activities
Gardens — Victoria is world famous for gardens and has many to choose from, several of which are open year-round. Tours are available.
Museums — Victoria is has several interesting museums that focus on different areas of local history, including natural, social, military, art, and naval history.
Historic Homes and Castles — Some of the city's most impressive heritage buildings are meticulously restored homes open for tours.
Sightseeing/Guided Tours — Boat tours, coach tours, dinner cruises, nature tours, sailing, garden tours, walking tours, horse-drawn carriage tours, and air tours are all available.
Performing Arts — Options include live theatre, symphony concerts, opera, dance, and local and touring music performances.
Recreation Centres — Most neighbourhoods in Greater Victoria have public recreation centres with pools, gyms, and other facilities.
Beaches — Several public ocean beaches are located in the area, including Willows Beach in Oak Bay, Gyro Beach in Saanich, Island View Beach on the Saanich Peninsula, Esquimalt Lagoon, and French Beach and China Beach in the Sooke region. Elk/Beaver Lake Park and Thetis Lake are good freshwater choices, as well as Sooke Potholes Park where the Sooke River is popular for swimming on hot summer days.