Corporate retreats have long been used to shake up the office blahs, to brainstorm and to team-build — often all at once. A new body of research from the Columbia Business School shows that uninspired office culture can affect the bottom line. Led by Columbia accounting professor Shiva Rajgopal, the data points to positive corporate culture as essential to prosperity, driving both profitability and internal ethics.
Since an increasingly nuanced understanding workplace psychology has expanded the definition of success to include more than production output, companies are getting creative when planning corporate retreats and meetings on and around Vancouver Island. Whether it's fast or slow, relaxing or exciting, options are plentiful in this neck of the woods.
Rev it Up
If your company's employees need to let loose, the Vancouver Island Motorsport Circuit (VIMC) provides corporate packages that can include use of a large array of Alfa Romeo, BMW, Mercedes-Benz, Audi, Porsche and Subaru vehicles — an experience that is sure to energize staff and enhance team building. With an on-site restaurant, lounge and flexible planning logistics, the VIMC makes workshops and retreats (and employee appreciation) a winning strategy.
Calm it Down
If the last thing your company needs is more excitement, consider a calming spa retreat, followed by a casual, view-rich meal. The Boathouse Spa at the Oak Bay Beach Hotel offers many services with the added bonus of warm, seaside mineral pools to maximize the luxury of your stay. Corporate wellness packages include daytime and overnight options that can be customized to a company's needs.
The Magnolia Hotel & Spa provides a range of services for corporate groups, including boutique hotel and meeting rooms, private dining rooms, a top-rated spa and a network of business partnerships to make customizing a Magnolia retreat an uncomplicated affair.  
Saatva Spa offers a customizable, holistic approach to daytime corporate retreats for up to 12 people, including aromatherapy, hydrotherapy and esthetics.
Do the Taste Test
Food and drink are always a safe bet for connecting diverse personalities, so gastronomically focused team-building is a sure-fire way to create an environment of fun for employees.
Local staple The London Chef offers culturally specific cooking workshops where employees can try their hand at Spanish tapas or Italian pasta dishes. Light-hearted and interactive, the London Chef provides a creative way to connect employees over a shared interest — food!
A wine tasting with Vancouver Island's largest winery can be both educational and entertaining, especially for companies hoping to de-stress employees. Whether it's an intimate dinner or a larger team event — Church and State Wines is equipped for a range of corporate getaways.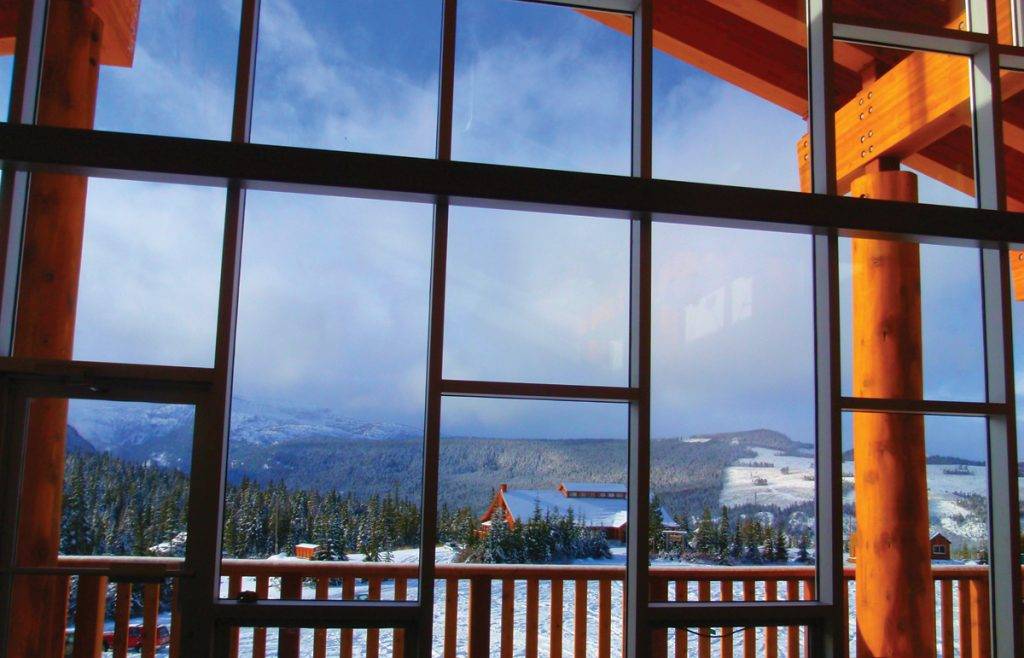 Get Outside
The benefits of physical activity paired with learning a new skill are beneficial at any age, so if your company's employees need to get out and try something new, they can do so with guidance through the Vancouver Island Mountain Centre, a mid-island lodge retreat that offers year-round, dorm-style rooms in its cozy dwelling situated on the edge of Strathcona Park.
Partnerships with local guide companies and Mount Washington Alpine Resort ensure your team can be skiing, hiking, biking or orienteering at any time of the year.
Make Waves
Landlubbing not your thing? Group sailing lessons at the Royal Victoria Yacht Club include indoor or outdoor dining, private events, and trained instructors.
Another great team-building pursuit on the waves is dragon boating, which encourages teams to learn to work in unison. Fairway Gorge Paddling Club offers flexible schedules and on-water experiences tailored to your specific needs, abilities and interests.
If you want a more remote location, Tofino is a magical place, but it also excels as a corporate retreat destination. This sophisticated tourist town has virtually everything you'll need to inspire and thank your crew. Partnerships between surf schools and hotels are the norm, like at Long Beach Lodge Resort, where accommodation, meals, high-tech meeting rooms and surf lessons are on offer.
At Ucluelet's Black Rock Oceanfront Resort, retreat guests can expect dramatic views and well-appointed facilities backed by outstanding cuisine and access to a host of outdoor activities, from surfing to whale watching to adventure tours of the Broken Islands.
Get Hands On
If your company needs to wake up the right side of the brain, local pottery studios like 4 Cats Art Studio offer group workshops and classes to corporate groups.
Getting dirty can be a freeing experience, and at Mudgirls Collective (mudgirls.ca) it's a necessity. Build a hut or a pizza oven out of earthen materials and learn how to skill-and-team-build in the natural environment.

This article is from the October/November issue of Douglas