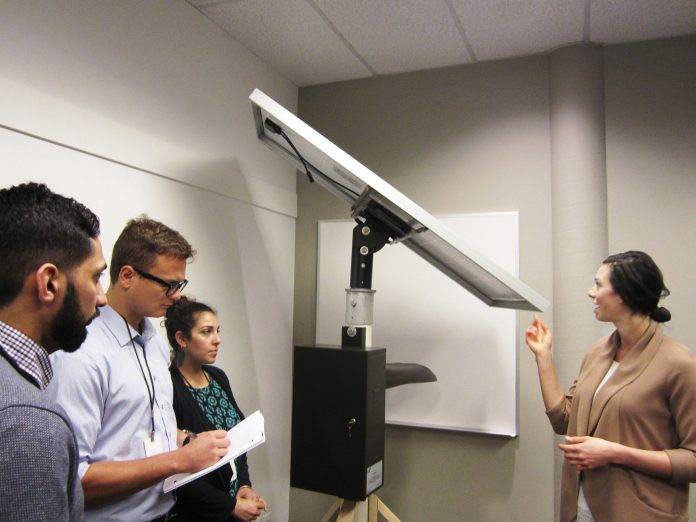 Last year, more than 5,000 British Columbia employers tapped into a smart HR solution to bring new talent into their businesses, affordably boost their workforces and infuse their enterprises with a new generation of ideas. How did they do it? These savvy employers hired qualified students through one of the co-operative education programs at participating B.C. post-secondary institutions. 
What is Co-operative Education?
Co-operative education programs (a.k.a co-op programs) are facilitated by colleges and universities to match students who want hands-on experience in their fields with employers who want short-term employees who will bring enthusiasm, new ideas and hard work to the workplace. Co-op terms typically last for four or eight months, although some last up to a year.
Colleges and universities make it easy for employers to find and hire the right students in a process that has been proven over the decades to work well for both parties. As an employer, you establish a salary based on your financial resources and industry standard. Salaries may vary depending on the student's skill level and year of study. Some federal, provincial and private funding may be available, mostly during summer months.
What are the Advantages?
There are many pluses to hiring co-op students. We've identified the top 5 reasons to hire them:
1) They Save You Time and Money Many employers find advertising and interviewing for new employees is costly and time-consuming. Co-op programs eliminate much of that hassle. When you post your job with a college or university co-op program, your job opportunity is promoted internally to eligible students by staff and instructors. Most co-op programs pre-screen, recommending only applicants suited to your unique needs. Students must meet the criteria of the program along with your specific hiring needs. Co-op staff arrange interview schedules, facilitate hiring and check in with employers and students during the work term to ensure mutual success.
2) They Fill the Gaps Co-op students are great hires for peak periods and short-term projects. Students are available year-round for four-month, eight-month, or even year-long terms, from a variety of disciplines, including marketing, business, engineering, science, writing, economics and more.
3) They Bring Energy to the Workplace Co-op students are eager to learn as much from your business as they can so they can build their careers. In fact, their enthusiasm tends to be contagious — many employers find co-op students bring fresh, positive energy to the workplace. This energy can be refreshing and even inspiring to other employees, who often welcome a mentorship role that allows them to share their knowledge.
4) They Inspire New Ways of Thinking Additionally, because co-op students are fresh from the classroom, they tend to be savvy to the latest research and trends affecting your industry, and they'll often ask important questions that have been overlooked by your long-term staff. That's because co-op students see your business from an entirely new angle.
5) They Could Be Your Future Employees Working with co-op is a low-risk way to find star employees to hire once they graduate. In fact, think of co-op as an extended interview.   
How to Get Started
If you're thinking of hiring a co-op student, you can contact any of the colleges or universities in your region or visit the website of the not-for-profit Association for Co-operative Education (ACE). There you'll find detailed information about programs, funding opportunities and local contacts. Visit co-op.bc.ca.
Co-operative education is a great way to help launch promising new careers while bringing hardworking talent and valuable ingenuity into your organization. That's a win-win.