In a 3,200-square-foot white room with no windows, about 2,000 flowering marijuana plants reach almost to the ceiling where 99 600-watt high-pressure sodium lights feed their rapid growth.
"These are about a week away," says Mikael Rykes, a senior grower with United Greeneries Ltd. during a tour of the company's 16,000-square-foot facility in a grey concrete building just south of Duncan on Mission Road. "They've been flushing for just over a week now."
Before entering the production area, a visitor must don disposable booties, gown and hairnet — in order to protect the plants from contaminants. The visitor is also issued a pass card that must be scanned before entering and leaving each room, which must happen in the company of a Responsible Person in Charge (RPIC), such as Rykes, per Health Canada regulations. The scene, procedures and pungent pot odours are reminiscent of those experienced three years earlier on a Douglas magazine visit to the Tilray medical marijuana operation just south of Nanaimo. That attention to procedure is exactly how Health Canada wants legal pot produced.
At United Greeneries, the pot plants themselves, consisting of five strains with such traditional stoner monikers as Kosher Kush, will have their buds trimmed and dried before being stored in stainless steel kettles inside a secure vault. Eventually, those buds will find their way to customers who are legally permitted to purchase and possess marijuana.
"Every plant in the facility is barcoded and tagged for traceability, so Health Canada can come anytime and see how many plants are on this table, what strain it is, all that kind of fun stuff, and audit our inventory," Rykes says.
United Greeneries has already produced four harvests from its three identical grow rooms under a medical marijuana cultivation licence from Health Canada. But in the byzantine world of legal marijuana commerce in Canada, by early September the company was still awaiting a permit to actually sell its products. (On Oct. 13, the company announced that it had received its sales permit.)
"The process is that you have to get the licence to cultivate, you have to produce a number of crops, you have to demonstrate that you can produce those to the required quality, and then you have to demonstrate that you can do all of the processes required to sell it in terms of packaging, labelling, processing of paperwork," says Graham Whitmarsh, the chief financial officer of Harvest One Cannabis Inc., which became the parent company of United Greeneries following a reverse takeover last year. "And once you've done that, you get a licence to sell.
While in the process of getting its sales permit, United Greeneries started doubling its grow rooms by moving its mother plants, which produce the clippings to propagate the flowering clones, into a mezzanine area. But that expansion is only a tiny precursor to much bigger plans the company has to ramp up production to meet an expected explosive demand for adult-use recreational pot when the Canadian government makes that legal next July.
Getting Ready for the Gold Rush
Other legal medical marijuana producers on Vancouver Island are also preparing to ramp up production. They include Broken Coast Cannabis Ltd. just north of Duncan, on Drinkwater Road in North Cowichan, and Saanich-based Emerald Health Therapeutics Inc.
Nanaimo-based Tilray is also expanding, although it will remain focused strictly on the medical marijuana market, says Philippe Lucas, the company's VP of patient research and access. However, Tilray's parent company, Seattle-based venture capital firm Privateer Holdings, is eyeing Canada's recreational cannabis market.
In the U.S., Privateer doesn't cultivate or retail marijuana but focuses on processing and distribution of various cannabis brands, including Marley Natural, a partnership with the late reggae legend's family.
"We plan to bring these brands to Canada once the government legalizes cannabis consumption for responsible adult-use," says a Privateer spokesperson by email.
Tilray is planning a "significant expansion" to its existing 60,000-square-foot facility on Maughan Road that currently employs about 200, Lucas says. The company also announced in August that it plans to build a greenhouse facility in Enniskillen, Ontario, at a cost of up to $30 million. When built out, it is expected to increase Tilray's annual production up to 51,000 kilograms.
---
Canada has one of the highest rates of cannabis use in the world. 40% of Canadians have used cannabis.
---
That isn't just for Canadian customers but for export markets, including for patients in Chile and Croatia, and for clinical trials in Australia.
"So Tilray is always going to be a medical brand," Lucas says. "There won't be a circumstance down the road where you see Tilray products available in a recreational outlet."
As of October 20, Health Canada had approved 67 licences to produce medical marijuana across the country under Access to Cannabis for Medical Purposes Regulations (ACMPR), the latest iteration of federal rules created in response to court rulings requiring reasonable access to medical marijuana.
Sixteen of those licences are in B.C., with five of them on Vancouver Island — United, Broken Coast, Emerald, Tilray and Central Saanich-based Evergreen Medicinal Supply Inc. Emerald (TSXV: EMH), and United's parent, Harvest One (TSXV:HVST), are publicly traded.
United Greeneries says it has an agreement with Cowichan Tribes to build a marijuana greenhouse on 13 of 40 acres of non-reserve land the tribe owns next door to the existing United Greenerics facility. Douglas wasn't able to connect with elected Cowichan Tribes Chief William Seymour. However, he said in a Canadian Press article in August 2017 that the project would provide employment opportunities for Cowichan Tribes members.
According to a news release from Harvest One in January 2017, that greenhouse project, with a price of $9 million, would be the first of three phases that would ultimately cover the entire 40 acres. By 2020, should the plan be fully implemented, United Greeneries would increase production to 51,000 kilograms a year from about 1,000 kilos at present.
Daniela Vaschi, United's CEO, says that the arrangement also includes building training programs with Cowichan Tribes.
"So people will have an equal opportunity," Vaschi says. "They'll have a chance of being trained and therefore being ready for employment."
At present, United Greeneries employs about 14 people. Whitmarsh expects the greenhouse to add another 70 to 120 workers to the operation's payroll, making it "a very significant employer in Duncan."
Billions in B.C. Bud?
International consulting firm Deloitte recently crunched numbers from jurisdictions where recreational pot is legal — such as Colorado and Washington State — to estimate that the recreational marijuana market in Canada would have a retail value of $4.9 billion to $8.7 billion annually.
Factoring in ancillary revenues, like security and transportation, ratchets the potential impact to $22.6 billion. Taxes, licensing fees, paraphernalia sales, and tourism would add even more.
"A big chunk of that could be in B.C.," Whitmarsh says.
John Koury, a consultant doing business-development work for United Greeneries and who accompanied Douglas on a tour of the site, goes much further than that.
---
20% of Canadians aged 15-24 years used cannabis in the last year. 70% of Canadian cannabis users are age 25 or older.
---
"Cowichan Valley needs to be the B.C. Bud region of the world," says Koury, a former North Cowichan councillor who helped draft a bylaw regulating marijuana producers in that municipality. "Whoever decides to put a billboard on their highway that says, 'Welcome to B.C. Bud region,' just like they would for the wine region, they're going to own that brand."
Koury, who was once the constituency assistant to then Reform party MP Keith Martin, is a life-long conservative — a political movement typically opposed to pot legalization. However, Koury, who has run as a federal Conservative party candidate and for mayor of North Cowichan, considers himself a libertarian and endorses a harm-reduction approach to drugs.
Duncan Mayor Phil Kent, who has called for sharing marijuana tax revenues with municipalities, voices skepticism about Koury's vision, noting that the rest of Vancouver Island has the same moderate climate as the valley.
The employment United Greeneries is proposing would "definitely have an impact on an area like this for sure because we've lost a lot of the primary industry jobs," Kent says. However, he adds later, "But will it become a massive resource industry? I doubt it. I think the competition's rough."
That competition includes Saanich-based Emerald Health Therapeutics Inc., which recently signed a deal with Village Farms International Inc. to convert a 1.1 million-square-foot greenhouse facility in Delta into a legal pot-growing operation.
"We want to be ready when the legal market opens," says Dr. Bin Huang, CEO of Emerald Health Inc. and its subsidiary Emerald Health Botanicals Inc., which oversees production and distribution.
The company, formerly called Thunderbird Biomedical Inc., currently has a small production facility of only a few thousand square feet on Commerce Circle in Saanich. It is licensed to produce and sell dried cannabis as well as cannabis oils. So far sales are low — about $250,000 for the second quarter of 2017.
Dr. Huang says the company planned to submit its application for the greenhouse in September with an aim to begin growing in the second quarter of 2018. "We can move pretty fast once the licence is in place and the legislation is completed," Dr. Huang says.
She expects the greenhouse project will produce 75,000 kilos of marijuana annually, "maybe more."
Emerald also has an option with Village Farms to expand to 4.9 million square feet — enough to produce 300,000 kilos a year. That would supply about half the 600,000 kilos that Deloitte gives as its low-end estimate for the entire Canadian recreational cannabis market.
"Right now we're looking at just over 10 per cent of the market so it's going to be a very significant player," Dr. Huang says.
Currently, Emerald is not significant at all. A fact sheet on Emerald's website reveals that as of April 2016, it had a market cap of $118 million with a funded capacity of 15,000 kilos. Those figures were dwarfed by industry giants such as Canopy Growth Corporation, with a $1.41 billion cap and 66,000 kilos funded capacity, and Aurora, with an $818 million cap and 99,000 kilos funded capacity.
"Initially there might be a shortage, so nobody's worried about competition at this time," Dr. Huang says, expressing a common sentiment about widespread concerns that licensed producers won't be able to produce enough pot to meet the demands of the legal market when it launches next July.
"This joint venture is all about scale and also speed to market," Dr. Huang says.
Still, she expects that within three to five years the inefficient players will be squeezed out. That's why Emerald is happy to be involved in a joint venture with an experienced greenhouse operator like Village Farms.
In North Cowichan, Broken Coast is also expanding. It hopes to ramp up annual production to 4,500 kilos in time for the legalization of recreational marijuana, says John Moeller, the company's business-development strategist.
At present, Broken Coast produces around 2,400 kilos a year at its 26,000-square-foot facility on Drinkwater Road. After expansion, the facility, which now employs about 50 people, will be 43,000 square feet.
---
A legal market for recreational marijuana could give Canada's economy a boost of up to $22.6 billion annually, says a 2016 study from business-services firm Deloitte. The study estimates that marijuana sales, even initially, would be at least as large as hard liquor sales in Canada, at around $5 billion annually, but could be as large as $8.7 billion, making them as high as wine sales.
---
Broken Coast, which was originally named Greenleaf Medicinals, is also exploring a hybrid greenhouse "on a trial basis to see if we can keep the quality and efficiency of it up," Moeller says.
An attraction of greenhouses is that they reduce costs, especially for electricity. A downside is they aren't as secure from pests as indoor grow operations.
Broken Coast recently negotiated two deals with marijuana streaming company Cannabis Wheaton that would finance two more expansion projects. One of those calls for a state-of-the-art cannabis-production facility of at least 100,000 square feet. That venture would give Cannabis Wheaton a 49 per cent stake in Broken Coast. So far Broken Coast has yet to receive any of the promised financing, Moeller said.
"The deal is still kind of in the works, I guess. But we'll see how it goes," Moeller said.
A spokesperson for Cannabis Wheaton confirmed the $50-million value of the Broken Coast deal. The company is now doing its due diligence on about 15 cannabis companies, most of which had yet to receive Health Canada licences by mid-September. Among the licensed companies on the list are two other Island producers: Harvest One and Evergreen Medicinal Supply Inc.
"It definitely will get overbuilt and overproduced," Moeller says of the industry. "By 2020, you'll see the cracks starting to show. That's my guess."
"It's not like everybody's going to do badly, but there's going to be an excess of capacity and somebody is going to have to throw it in the garbage," he adds with a chuckle. He just hopes that won't be Broken Coast, "because that's not a fun day."
Anyone who has any doubts that the race to ramp up legal pot production is a modern-day gold rush should consider that Cannabis Wheaton's business model is patterned on mining streaming companies that provide financing for mining firms as they grow.
"Streaming agreements are financing arrangements where companies are offered capital in exchange for an interest in future mine production," notes a posting on Daily Investing News. "A streaming company will provide an upfront cash payment to silver mining companies in exchange for a percentage of production or revenues from the mine. A funder makes an agreement with a mining company to purchase all or part of their precious metals production at a low, fixed, predetermined price. The streamer can then sell the metal for a profit."
The "Wheaton" is a nod to the Wheaton River, which the company says is "synonymous with the 19th century's Yukon gold rush."
Setting the Rules
In the modern marijuana gold rush, sometimes things go awry despite the industry's stringent regulations and monitoring. This August, for example, Broken Coast undertook a voluntary Type III recall of three lots of dried marijuana that tested positive for trace amounts of myclobutanil, a pesticide approved for food production but not for cannabis. Health Canada noted that a product subject to a Type III recall "is not likely to cause any adverse health consequences."
Broken Coast refunded the money of its affected customers. But beyond that, Moeller says, "I don't think there's any significant decline in customer registrations or anything like that."
On the flip side, the recall is another example of how stringent Health Canada's regulations are for licensed marijuana producers. Several other licensed marijuana producers, including Tilray, have conducted voluntary recalls in recent years.
"The rules are good because they provide transparency for the clients," Moeller says.
The prevailing expectation in the industry is that the federal government will simply grant licences to produce and grow recreational pot to the existing holders of medical marijuana licences. But nobody can say with absolute certainty if that's what will actually happen.
"My hope would be that they perhaps move away from some of the very stringent security requirements, which we believe are significantly more than is required," says Harvest One's Whitmarsh, formerly a deputy minister with the B.C. government. "But I think the commitment to quality that Health Canada has in its regulations is likely to remain and it should remain."
Seizing the Moment
But the biggest regulatory question mark as 2018 approaches is exactly what the retail landscape for legal adult recreational pot will look like. The University of Victoria's Centre for Addictions Research of B.C., in a paper published last year, recommends that a government-controlled retail system would be the best for minimizing potential adverse effects from legal marijuana.
"The research shows it's not like oregano. It isn't a harmless herb," says Dr. Tim Stockwell, the centre's director. Hazards include harm to the lungs from smoking pot as well as a risk that marijuana can trigger and exacerbate psychosis in people predisposed to it.
On the whole, though, Dr. Stockwell says marijuana is less harmful than alcohol or tobacco, which is why he favours legalizing pot in ways pretty much identical to what the federal Liberal government is proposing. But again he has a caveat.
"It's generally accepted by economists that when cannabis is legalized, the price will come down and more people will use it. So that's the downside."
The fate of the illegal medical marijuana dispensaries that have sprung up across B.C., including nearly 40 in Victoria, are beyond the scope of this article.
But Whitmarsh, like others in the nascent legal industry, favours a retail model similar to what the currently illegal dispensaries now offer.
"People like to go into a store," said Whitmarsh, who admits he has never smoked marijuana. "They like to talk to people about it. They like to smell it. They like to look at it. So it's hard for me to imagine this being a success without some kind of a viable retail presence."
On the Precipice
At press time, the federal government's enabling bill to create the Cannabis Act had passed second reading and the Standing Committee on Health had proposed amendments to allow for edibles and concentrates. On November 21, 2017, the federal government released its proposed cannabis regulations. Canadians have until January 20 to voice their opinions in written submissions or an online questionnaire. 
The Island's cannabis companies weren't waiting around, though, for the governments to finish their work. They are working to seize the moment.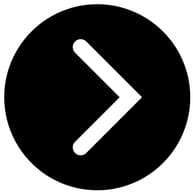 This article is from the December 2017/January 2018 issue