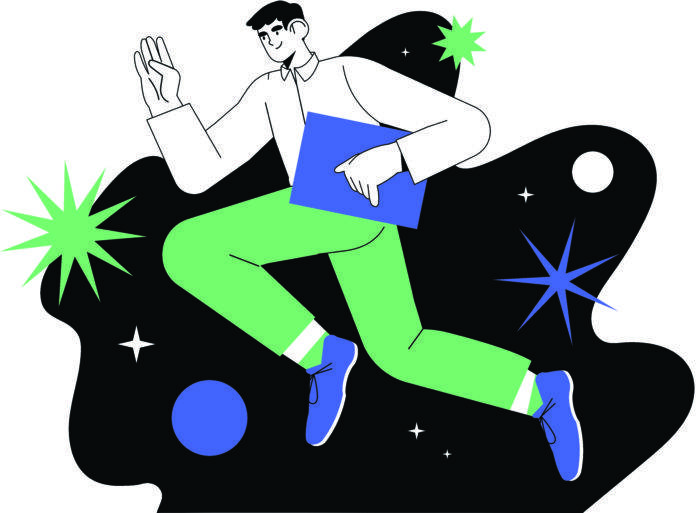 Millennials and zoomers, also known as generations Y (born 1981 to 1996) and Z (1997 to 2012), bring a decidedly different attitude to their jobs than their older colleagues. They want better work-life balance, more inclusivity and more creative freedom from their employers. As a result, perhaps unfairly, they've gained the reputation of being lazy, overly sensitive and even entitled. 
But they also bring many gifts to the table — among them their technological skills, diversity, inclusiveness and an often innovative approach to work. These are things that every workplace can benefit from.
"We're not lazy. We're just thinking of different ways to create wealth," says Chelsea Rutherford, a 31-year-old communications consultant and owner of Rutherford Consulting. "We're adapting and pivoting, because things are changing much faster now. The future we're looking at is much different than previous generations were contending with. We're not just waiting for our pensions; we're actively taking part in our lives and trying to create change."
Douglas spoke with six young Victoria residents to learn how they think about their working lives. The common thread: They want their jobs to be part of their lives, just not their whole lives. They seek work that lets them make a meaningful impact, allows for creative freedom, aligns with their core values and, perhaps most importantly, lets them enjoy a balanced lifestyle.
Here are five lessons they shared that you can employ in your own workplace.
Make work meaningful
Nicole Guzzo, now 32, has never worked a nine-to-five job.
In her early 20s, she built a wildly successful clothing brand, Nicole Guzzo Designs, from 2008 until 2015. But she became burnt out and decided to radically change her life. 
In 2016, she closed her business, came out about her sexuality and began prioritizing her mental health. She shifted her career to designing costumes for the film industry, which allowed her to take three-month contracts and spend the rest of the year travelling the world. This sense of space brought her respite and helped her realize that she wanted to make a deeper impact through her career. 
She decided to marry her expertise in fashion design with her people skills by founding a non-profit, Prakasa Co., in 2017. With the goal of helping women lift themselves out of poverty, she taught sewing and business skills to women in Uganda, India, Nepal and on Vancouver's Downtown Eastside. And in 2018, she began working toward her social work degree at UVic, hoping to gain even more tools to support these women. 
"My life is not about work," Guzzo says. "It's never been about ticking a bunch of boxes and holding off seeing the world until I'm 65 with a pension. I need to be a contributing member of society because that's so important to me. But it's going to be on my own terms."
Make work flexible
As the owner of the thriving co-working space KWENCH, Tessa McLoughlin has gained unique insight into the values of millennials and Gen Z despite being a member of Gen X. She is especially impressed by their clear intentionality toward work. "They're purpose-based, and they don't just think about doing things for the sake of money," says McLoughlin, whose business supports more than 400 KWENCH members, mainly from tech and creative industries. 
McLoughlin believes that the top-down power structure of a traditional nine to five simply doesn't work for younger generations. "As we're opening up to diversity, equity and inclusion, this idea that something has to be done one way no longer works," she says. "If we want diversity, equity, and inclusion, then we have to be flexible and we have to trust people and give them autonomy."
According to Guzzo, many millennials and Gen-Z folks are fed up with the patriarchy — so much so that they're determined to explore new approaches to their careers. "The nine-to-five, 40-hour work week was created for heterosexual, nuclear families," says Guzzo, who firmly believes in having multiple streams of income rather than one full-time job. "The man would go to work, and the woman was at home, taking care of the kids. But we don't live in that society anymore."
Make work creatively fulfilling
For Rutherford, working a full-time job consigned her to a "lackluster life." Seeking more creative freedom and meaning in her work, in July 2022, she took a leap of faith and started her own communications consulting firm, Rutherford Consulting. Now she does contract work for the local Victoria company Interpersonal Intelligence Institute, as well as other small businesses.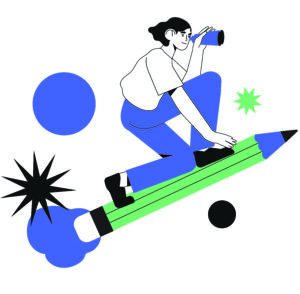 "Being self-employed lets me work with a wider variety of people," she says. "It makes me feel like I can do more. My output is greater because I'm energized by what I'm doing and I'm taking better care of myself."
Rutherford feels that contract work helps her see the direct impact of her efforts, which was missing from her time as an employee. "I was really far removed from it before," she says. "It was blowing my mind how I'd spend all day working my full-time job without really knowing what I was accomplishing. I was so tired. Now I can make a bigger impact in a shorter amount of time. Plus, I can use the skills I value most in myself, like writing and creativity."
Thirty-year-old Brandon Marcotte also wanted to bring more creative — and financial — freedom into his life. For over six years, he worked as a tile installer. Now, he's pursuing a degree in psychology and business at UVic. 
Marcotte says that if he stayed on his same path installing tile, by age 60 his body would be breaking down. Plus, he believes that tradespeople are not compensated enough. In hopes of finding work that serves him long term, he's excited about a career change. He sees himself eventually working in a creative field, such as fashion or user experience (UX) design, and ideally in a remote setting. 
"I want to feel creative and empowered in my role at work," he says. "Plus, flexibility is important to me. I don't want to live my life waiting for my two-week vacation."
Make work and life better balanced
Like Rutherford and Marcotte, millennial Sonya Stephens made a change to bring more balance and joy into her work life. 
Shortly after she relocated to Victoria to do her master's degree in tourism management at Royal Roads University, COVID-19 hit and her studies moved online. "I was sad at first, but I grew to love making my own schedule," she says. "I knew that once I graduated, I wanted a hybrid or remote work situation."
After Stephens graduated this year, she landed a full-time, remote position working for a Canadian-based tour operator. Initially, she put in many overtime hours, finding that working from home made it easy to "just keep working." Now, nearly four months into the job, she's beginning to find balance. 
The biggest benefit she's noticed since transitioning to a remote job is the time she's saved not commuting. "I spend that time going for a walk, exercising, enjoying a slow start and eating a proper breakfast," she says. "It really helps me begin my day with a good attitude."
But Stephens's favourite part about remote work is the sense of balance she feels — even if that simply means doing laundry or making a snack at her leisure. "I have set hours, but they're flexible," she says. "I know this doesn't work for everyone's personality, but I thrive."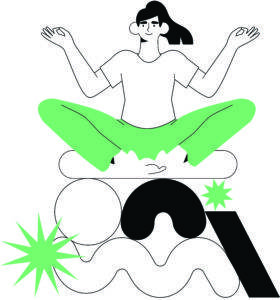 For 26-year-old Claudia Wilde, working from home has also been pivotal to achieving a sense of balance — especially when it comes to her health. "I have a chronic health condition that got a bit worse during the pandemic," says Wilde, a freelance brand storyteller and communications consultant who has worked for local Victoria companies like Bilston Creek Farm and Déjà Well. "Freelancing has been a wonderful solution as it offers me the flexibility to work on my own hours in a quiet and supportive environment." 
Would she ever go back to full-time employment? "It's not off the table," she says, "but it would have to be a really wonderful opportunity for me to consider it."
Make work more inclusive
Over the last two years, global events have spiked an urgent need to prioritize diversity, equity, and inclusion. These younger generations are holding their employers accountable to creating safe environments for all races, ages and genders. For them, their mental health and well-being are of utmost importance. 
"If we're going to spend most of our lives working, then we should be in environments that help us make the most of our existence," says Jefus Godwin-Enwere. This 27 year old recently completed her master's degree in intercultural communication at Royal Roads; now she's searching for an employer who aligns with her beliefs.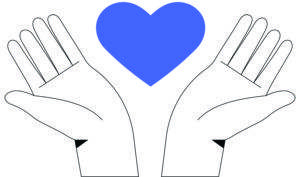 Specifically, Godwin-Enwere wants a job that promotes work-life balance, mental health and equity. "Just looking to get the work done without caring about the workers makes for exhausted people who hate their jobs," she says. 
Plus, she wants the option to work from home. Having the opportunity to collaborate and socialize at the office as well as work independently is her ideal balance. "Working at home can reduce a lot of performative pressure," she says. "In your own relaxed environment, you're able to think better and get things done without having people tower over you."
But whether young people choose to be employed or self-employed, work from home or work in an office, many of them have a deep desire to make an impact on the world they've inherited. They just want to do so in their own way.
McLoughlin believes that what they want most of all is "the autonomy to choose."
"Employees and freelancers alike both want the ability to decide where, when, and how they work," says McLoughlin. "Personally, I'm so excited for these generations. They're going to flip everything around." 
Generational Shift
What to know about the different age demographics that share your workspace.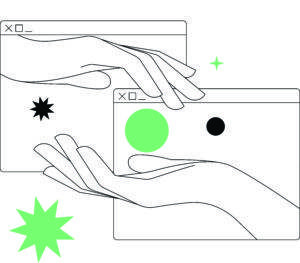 There can be huge benefits to having a multi-generational workforce. By combining the experience of older workers and the innovative spirit of younger ones, collaboration across generations can improve workflow, productivity and communication. 
First, though, we need to reach across the generational divide. Here's what you need to know about each of them. 
Traditionalists: Also known as "the silent generation." Born between 1928 and 1945 and ranging in age from 78 to 95, they are mostly retired but some still work as freelancers, consultants and in some retail jobs. They tend to be hardworking and respectful of authority.
Baby boomers: This is the generation born in the headily prosperous years after the Second World War, 1946 to about 1964. Boomers entered the workplace at a time of unprecedented opportunity and made the most of it — they tend to be goal-oriented and disciplined. Many have retired, or will soon do so. 
Generation X: Born roughly between 1965 and 1980, this "lost" generation tends to be entrepreneurial and independent. Because they experienced the transition of technology from typewriters to smartphones, they can easily learn new tech, but aren't as reliant on it as younger generations. They tend to be more educated than older workers, more independent, more flexible and more informal about everything from dress codes to office hours.
Millennials: Also known as Generation Y, millennials were born between 1981 and 1996, which means they are 27 to 42 years old. They are often confident, collaborative, innovative and results-oriented. They rode the technology boom, including the creation of social media, so are highly tech-savvy. They have also been affected by global crises such as terrorism and the Great Recession, and many have led the fight for activist causes such as racial and gender equality.
Generation Z: Also known as zoomers, these young adults were born between 1997 and 2012. They're competitive, independent, extremely comfortable with technology and usually enjoy working on their own. They are also very much aware of social, economic and environmental issues worldwide and many engage in high levels of activism for social justice, racism and gender issues.