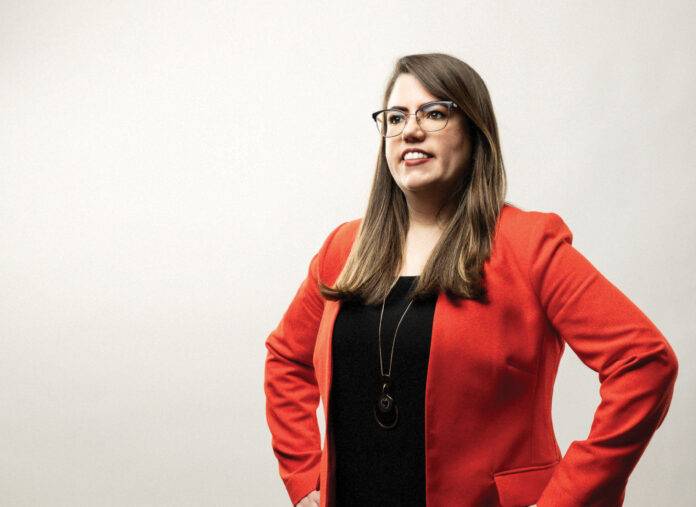 Sector: Biotechnology
Year Launched: 2020
Founder: Karolina Valente
Unique Selling Proposition: Creating human-like tissue to aid cancer research.
Strategy: Using proprietary technology to shorten the research and development cycle of promising drugs.
Website: voxcellbio.com
Cancer research, and the development of drugs to treat the disease, have a huge hurdle: how to test promising treatments on actual human tissue. 
Karolina Valente's young company, VoxCell Bio Innovation, was born on the UVic campus to meet this challenge. By creating human-like vascular tissues with cancer, which can be used to test new drugs, VoxCell is on the leading edge of oncology research. Their proprietary 3D bioprinter uses a state-of-the-art laser to produce high-resolution 3D tissues. This process occurs at the focal point of the laser, called the voxel, hence the company's name. The printer is a staggering 600 times more accurate than any other bioprinter.
VoxCell's tissues are also unique in that they include artificially created blood vessels, which allow for the testing of chemotherapy drugs. "Now they can be injected through the blood vessels of this tissue, so we are one step closer to mimicking what happens in the human body," Valente says.
For its efforts, VoxCell finished third in the 2022 New Ventures BC Competition and went on to win a $100,000 investment from Spring Activator and the TELUS Pollinator Fund for Good via the Women-led Impact Investor Challenge. They have also opened a satellite lab at the UVic BioInnovation Hub in Saanich Plaza to collaborate with other innovators.
Their 3D models increase confidence in new drug candidates, decrease their failure rate (currently more than 95 per cent), and hasten the time for new therapies to get to market.